Aboriginal student services – Central Regional TAFE, WA
November 2020
Central Regional TAFE (CR TAFE) plays an important role in addressing industry's need for an appropriately skilled workforce by delivering training that allows regional people to maximise their employment opportunities. Its campuses cater for a range of industries and cover the extensive geographical diversity of Western Australia – from the marine and coastal facilities of Geraldton on the Batavia Coast (Batavia Coast Maritime Institute, and Technology Park); Exmouth and Carnarvon in the north; to purpose built locations catering to mining in the goldfields (Kalgoorlie), agriculture in the wheatbelt (Merredin, Moora, Northam) conservation and land management in Wiluna on the edge of the Great Sandy Desert.
Acknowledgement of country
'Central Regional TAFE acknowledges the Australian Aboriginal Peoples of this nation. We acknowledge each of the language groups within the Mid-West, Murchison, Gascoyne, Wheatbelt and Goldfields regions, the true custodians of the lands on which our campuses are located.
We pay our respects to ancestors and Elders, past, present and emerging. Central Regional TAFE recognises Australian Aboriginal and Torres Strait Islander Peoples' unique cultural and spiritual relationships to the land, waters and seas and their enduring rich contribution to our society'.
Vision for reconciliation
Central Regional TAFE aims to build stronger relationships and create genuine partnerships with local Aboriginal communities to achieve better educational, training and employment outcomes for Aboriginal peoples and for all Australians.
The TAFE supports reconciliation and aims to create a culturally safe educational environment that welcomes Aboriginal people and respects their knowledge, culture and heritage.
Reconciliation Action Plan (RAP)
The Reflect Reconciliation Action Plan (RAP) for Central Regional TAFE accords with the framework and methodology provided by Reconciliation Australia and with the endorsement of the local Aboriginal communities to form a partnership that enables CR TAFE to work together and ensure better outcomes for all students.
The RAP builds on the existing Aboriginal Training Plan that articulates CR TAFE's commitment to developing ongoing opportunities to increase the participation and retention of Aboriginal people. The TAFE aims to inspire strategies and activities that support cultural imperatives to advance educational, training and employment outcomes.
Aboriginal student support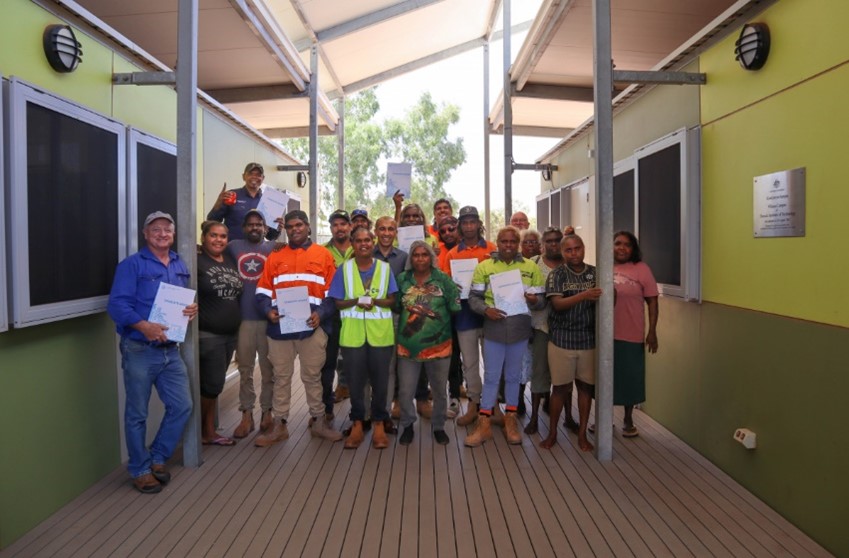 Central Regional TAFE provides outstanding support for Aboriginal students and staff. Through strong community partnerships and with the support of various local organisations the Aboriginal support team assists Aboriginal students with a variety of services and programs including:
first point of contact for Aboriginal students
Aboriginal Designated Placement Program
student training, education and employment pathways
referrals to external support agencies
cultural support and advice
Aboriginal Tutoring and Mentoring Program
Aboriginal Student Scholarships Program
inductions for students
case management
fee payment options and advice (i.e. investigate options such as Native Title Funding)
events i.e. NAIDOC and Reconciliation Weeks
Aboriginal cultural professional development.
Aboriginal Designated Placement Program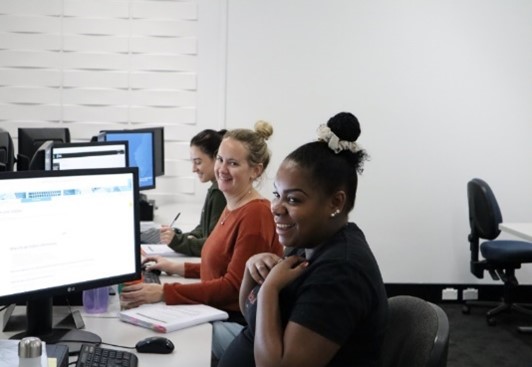 The TAFE also provides a range of courses with designated places for Aboriginal students who have not applied through the official training admissions application process, course entry requirements still apply. With allocated places, the TAFE can promote access to higher level qualifications for Aboriginal students.
Aboriginal Student Scholarships Program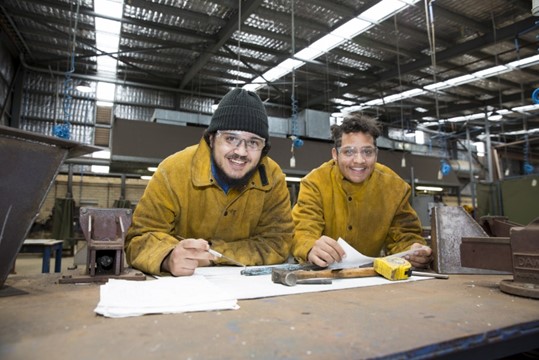 Central Regional TAFE partners with local businesses, industry and community organisations to support students throughout their training at TAFE. Scholarships are for current students and help with payment of course fees and course related expenses. Several scholarships are specifically dedicated to supporting Aboriginal students.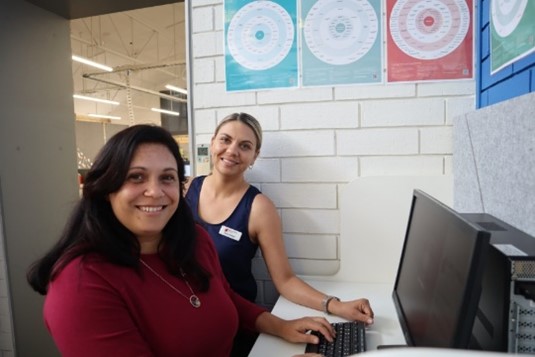 Jobs and Skills centres provide careers, training and employment advice and assistance. The centres are located on Central Regional TAFE campuses with outreach locations and services available across the Midwest, Gascoyne, Wheatbelt and Goldfields regions of WA. Services are free for all members of the community.
The TAFE assists people to get into training or a job by working closely with local employers to create job opportunities for Aboriginal people including school leavers. Jobs and Skills centres provide:
culturally sensitive employment and career services;
information on choosing the best training option for personal and work goals;
access to job opportunities through the Aboriginal jobs board;
help with resumés and job applications; and
referrals to other services, depending on student needs.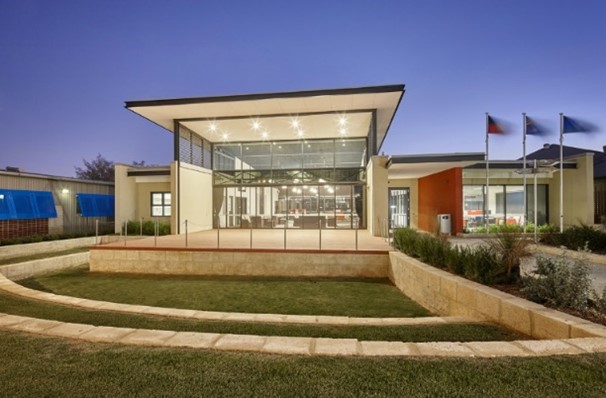 This modern complex hosts a variety of social, cultural and educational activities throughout the year for Aboriginal and non-Aboriginal people. The centre is aimed at increasing participation, training outcomes and promoting learning pathways for Aboriginal students with a variety of learning activity rooms and courtyards. A large deck area opens onto a terraced garden to be used for performances or events.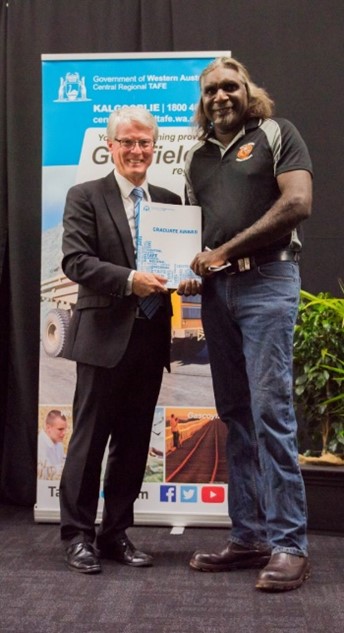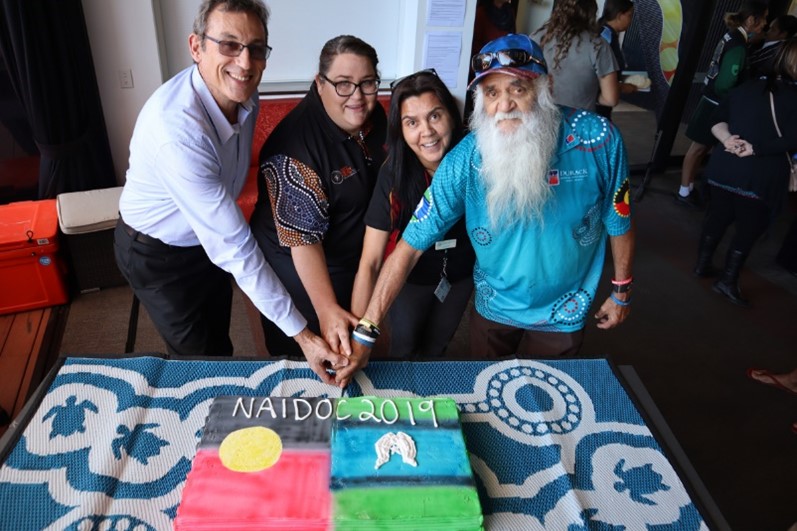 To enhance the student experience Central Regional TAFE also offers a range of on-campus events throughout the year. The annual celebrations include campus events for Reconciliation Week, NAIDOC Week and student graduation evenings.