Creativity is in our DNA. Our game-changing innovations are redefining the possibilities of digital experiences. We connect content and data and introduce new technologies that democratize creativity, shape the next generation of storytelling, and inspire entirely new categories of business.
We believe everybody has a story to tell. Adobe Creative Cloud unleashes creativity so anyone — from the most demanding professional to students just starting out — can make whatever they want, wherever they want.
The realities of the modern workplace present new and unique challenges to traditional education paradigms. It wasn't so long ago that schools taught a core curriculum of "essential knowledge," along with hands-on skills that would prove useful across many disciplines. But facts and skills now age much more rapidly than they used to.
Today, a world of information is available on demand — yet much of that information is outdated or inaccurate. Digital fluency has become an absolute "must-have" in almost every industry — yet technologies and even entire sectors can become obsolete overnight, requiring workers to re-skill and change careers multiple times throughout their lives.
In response to these challenges, educators are turning increasingly to a framework of "21st-century learning," focusing on skills and content that will equip students to survive and thrive in their future careers — not only in technical disciplines, but also in the ever-expanding range of fields that leverage digital platforms in their day-to-day workflows.
How does Adobe drive 21st-century learning?
To help students develop 21st-century skills, teachers must cultivate digital fluency across a wide range of class subjects and content formats. In fact, a 2017 EDUCAUSE report found that digital literacy is a core competency for the modern workplace, where most job roles require at least a base-level understanding of digital content creation — and full digital fluency greatly enhances a student's employability.
Recognizing the critical importance of digital literacy in 21st-century learning, Adobe has taken a proactive role in helping institutions utilise digital tools and content in their classrooms. For example, Adobe offers step-by-step guides to help teachers integrate digital assignments into lesson plans using the Creative Cloud platform. Adobe also makes it easier for remote learners to transition back to the classroom with paperless worksheets that replicate the assignment workflows they recognize from home.
Read more about how our education partners are working with Adobe here.
Make the leap with Creative Cloud.
Adobe tools empower students to think creatively and communicate expressively, so they can turn their classroom ideas into college and career opportunities. And we offer special pricing for education, from individual students to entire institutions.

Get in touch to find out more https://adobeanzedu.com/contact-us/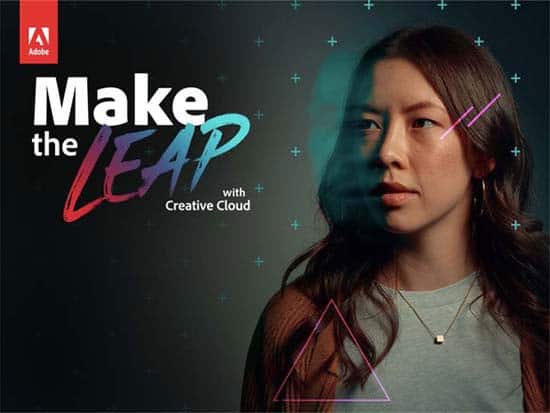 See why it's time to make the leap.
Whether you're a student, teacher, artist, engineer or entrepeneur, it's easy to express your ideas and share your experiences with Creative Cloud.
Cutting-edge creativity today. A competitive edge tomorrow.
Whether you're a student, teacher, artist, engineer or entrepeneur, it's easy to express your ideas and share your experiences with Creative Cloud.
Partner with Adobe Education to stay competitive in a digital world.
By using Creative Cloud in the classroom, your students engage more actively, learn more effectively and gain essential skills for employment.

Get powerful support – Adobe is committed to supporting institutions as they incorporate digital tools and skills into their infrastructure and curricula.

Teach skills that transfer to the workplace – Students can use industry-standard Creative Cloud apps in their careers far beyond graduation.

Enhance learning across all disciplines – Creative Cloud apps address a full range of communication needs and share a common interface, so it's easy to use them across all types of classes.
Discover the Adobe Education Exchange.
Find free projects, activities and self-paced courses for every discipline — whether you're teaching in-person, remotely or online. https://edex.adobe.com/ 
The Adobe Creative Campus program fosters digital literacy, access, and equity for students — and driving recognition for innovative institutions. Read more about Adobe Creative Campus program here.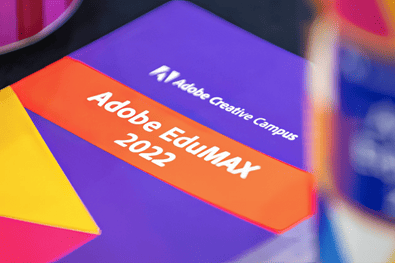 Professor Richard Blythe is the Pro Vice-Chancellor of Humanities at Curtin University. He was one of the guests to join the Adobe Study Tour 2022, combining a visit to the University of Utah, Adobe EduMAX and Adobe MAX in the United States. He shared his insights on what he saw over there, and how it adds to his perspective of digital literacy and his work as an academic and executive leader.