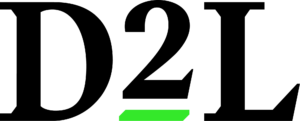 D2L is a global learning innovation company transforming the way the world learns. We're passionate about TAFE and have clients that include TAFE Queensland and Holmesglen Institute amongst many others.
We're leading the way into the era of personalised learning, driven by the belief that everyone deserves access to high-quality education, regardless of their age, ability, or location.
Our powerful Learning Management System (LMS) is simple to use and suits a range of learners with differing needs.
We collaborate with leaders, policymakers, and industry innovators worldwide to advance learning. Our team partners with each customer to meet their learners' needs, improve outcomes and provide support at every step of their journey.
We have more than 1,000 employees around the world including a team of 40 in Australia, with offices located just off St Kilda Road, Melbourne.
If you are interested in learning more about how D2L can be your LMS of choice please contact Lorena Berrocal at 0450 335 430 or Stephen Atherton at 0411 020 315.