TAFE Directors Australia (TDA) is proud to present…TAFETalks
TDA is excited to announce upcoming events in the TAFETalks series.
Registration for these events is free! If you cannot attend the event live, register anyway and you will receive a link to the recording.
TAFETalks provide a virtual platform for TAFE staff and other interested VET stakeholders to come together, to share, learn and create connections across institutes and states and territories on current issues and priorities.
TAFE staff are strongly encouraged to attend events and to participate fully in the Q&A sessions and group chat, however, TAFETalks are open to all interested stakeholders.
TAFETalks: Register Now for Wed 17 November 2021!
TAFETalks: Apprenticeships Part 1: Innovation and acceleration
Date: Wednesday 17 November at 2.00pm ADST (Canberra/Melbourne/Sydney time)
Description: 
This is the first part of a two-part series on apprenticeships. The first session, on 17 November focuses on innovation in apprenticeships including industry-led proposed acceleration in the mining industry. This session will highlight the importance of collaboration with TAFEs for successful outcomes. The second session, on 1 December will focus on apprenticeships as a career and what support is needed for students to successfully complete an apprenticeship.
AND for your diary – register now!
TAFETalks: Apprenticeships Part 2: Supporting students to complete
Date: Wednesday 1 December at 2.00pm ADST (Canberra/Melbourne/Sydney time)
Description: This is the second part of a two-part series on apprenticeships. Join the National Careers Institute (NCI) Dianne Dayhew, Ben Barden, and Grant Dreher, CEO TasTAFE for an in-depth discussion on strategies for supporting students to improve apprenticeship completions.
TAFETalks: Academic integrity in VET and Higher Education
Date: Wednesday 2 February at 2.00pm ADST (Canberra/Melbourne/Sydney time)
Guest speakers:
Dr Helen Gniel, Director – Higher Education Integrity Unit at the Tertiary Education Quality and Standards Agency (TEQSA)
Ms Sharon Waitzer, Director Engagement and Education at the Australian Skills Quality Authority (ASQA)
Description: All TAFEs are concerned about the rising instance of academic cheating, in particular the rise of websites that students who want to do the wrong thing can access. The two regulators, ASQA and TEQSA are developing strategies to minimise these risks and to exercise control in this area. Hear from  ASQA and TEQSA about their actions in relation to academic integrity and what your response can be in your TAFE.
TAFETalks: Micro-credentials: developing with and for industry
Date: Wednesday 16 February at 2.00pm ADST (Canberra/Melbourne/Sydney time)
Description: Micro-credentials are on everyone's lips. Join renowned expert Beverley Olivier and representatives from TAFE Queensland and TAFE NSW to further your understanding of micro-credentials and how two leading TAFEs are working with industry to develop micro-credentials for their needs.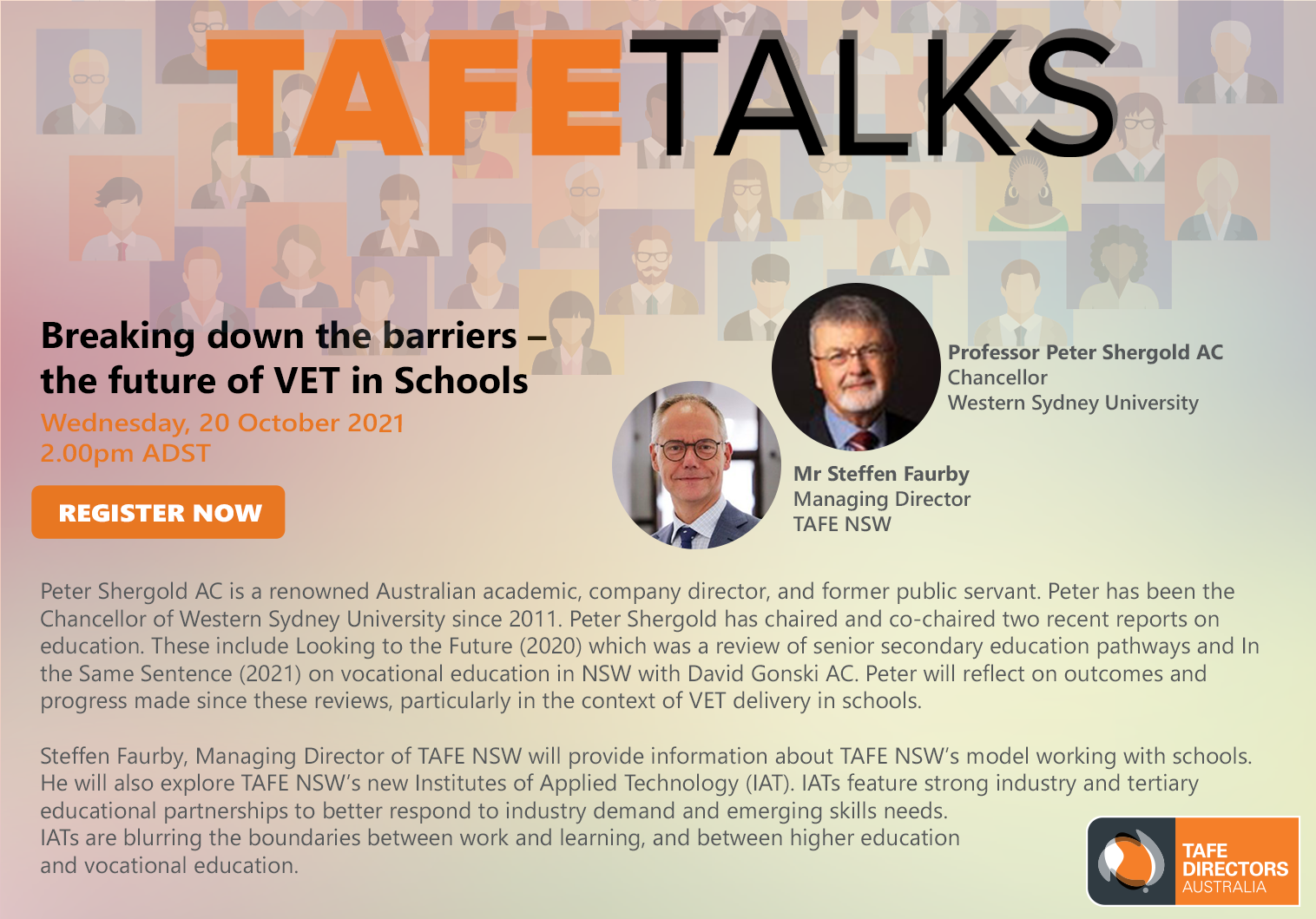 There is no excerpt because this is a protected post.
Read More »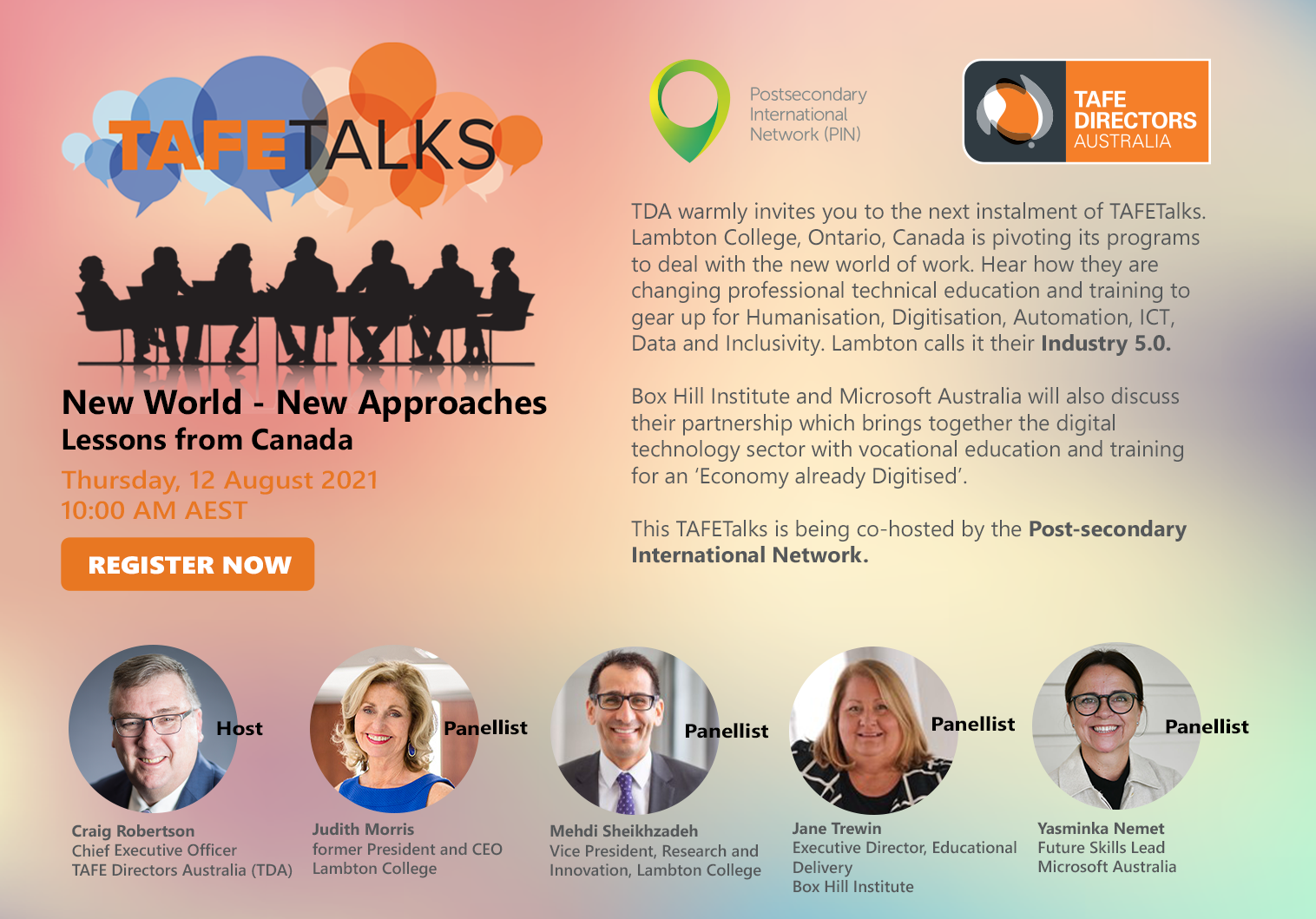 Lambton College, Ontario, Canada is pivoting its programs to deal with the new world of work. Hear how they are changing professional technical education and training to gear up for Humanisation, Digitisation, Automation, ICT, Data and Inclusivity. Lambton calls it their Industry 5.0. Box Hill Institute and Microsoft Australia will also discuss their partnership which brings together the digital technology
Read More »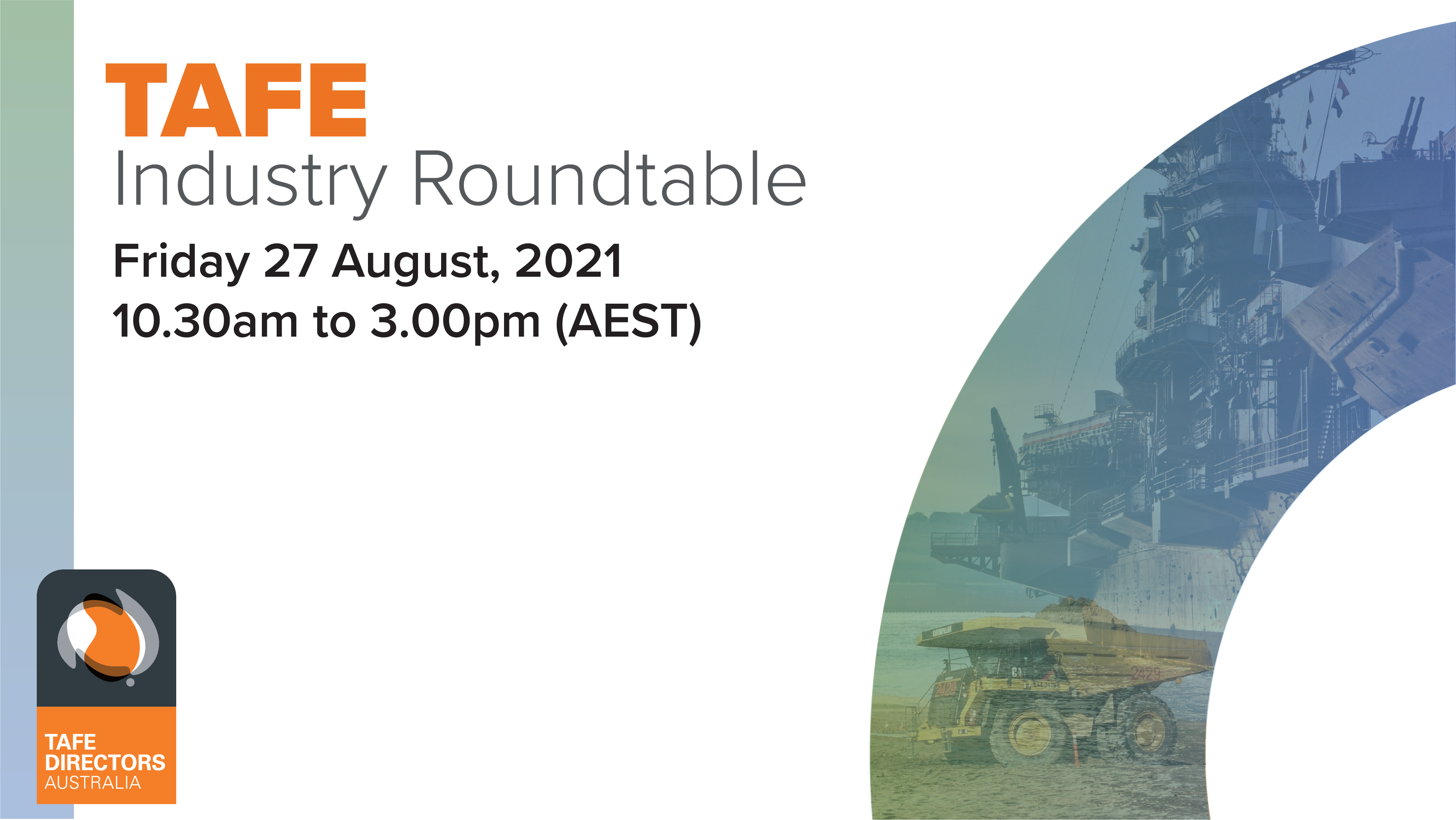 Over the next few weeks, we will share recordings from the recent virtual TAFE and Industry Roundtable held Friday 27 August 2021. These include an excellent, thought-provoking economic and social analysis by author and political commentator, George Megalogenis; inspiring TAFE case studies about partnering with industry and higher education providers; and insightful perspectives from Skills Organisations (SO) and Service Skills
Read More »