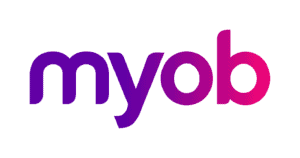 MYOB has been part of the fabric of doing business in Australia and Aotearoa New Zealand for more than 30 years. Having grown from our status as Australia's first unicorn, we have evolved to become a trusted and leading business management platform, providing local solutions to a significant proportion of the region's small and medium sized businesses (SMEs).
With a core purpose of helping more businesses with 0 – 1000 employees across Aotearoa New Zealand and Australia start, survive and succeed, MYOB offers a richly curated, integrated and flexible platform that enables a business to make better decisions, unlock its full potential and confidently grow.
Recognising the importance of providing the next generation of accountants, bookkeepers, business owners and technology specialists with both the knowledge and the opportunities to help them achieve success, MYOB has introduced several initiatives with TAFEs across Australia and is excited to partner with TAFE Directors Australia. These initiatives are designed to provide tools, training, support and networking opportunities so students can enter the workforce job-ready.
To learn more about MYOB Education Partnership, click here.
To learn more about MYOB Educator Certification, please click here.