Indigenous Education Journey – The William Angliss Institute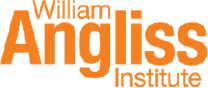 9 November 2020
In this article the participation of Indigenous people in vocational education and training is explored along with their employability outcomes. The approach at the William Angliss Institute acknowledges the complexities in formulating a critical evaluation of learning strategies, reflecting, reviewing and amending curriculum to suit Indigenous learners' challenges. William Angliss Institute has developed resources for Indigenous programs based on standpoint theory and indigenous standpoint pedagogy.
In 2000, the William Angliss Indigenous footprint was formed. It was based on having an understanding of cultural aspects, and conveying the challenges in merging societal and Indigenous norms, to effectively engage Indigenous learners.
Compass Group Australia (a market leader in providing contract catering and essential support services) chose WAI as its registered training organisation across its Australian operations to provide pre-employment training to its recruited Indigenous employees. The employees were to be located in remote mining sites located in Western Australia, South Australia, Groote Eylandt (NT) and Queensland.
The Launch to Work Program continues in 2020 through our Western Australian national operations.
In 2008 the Australian Government made a formal commitment to address disadvantage among Aboriginal and Torres Strait Islander peoples through its Closing the Gap initiative. This initiative aims to reduce the inequalities in Aboriginal and Torres Strait Islander life expectancy, mortality, education and employment.
In 2009 WAI, Charcoal Lane/Mission Australia and Apprenticeship Plus established a triad training and employment agreement to provide learning employment pathway opportunities for young Indigenous people. The Certificate II in Hospitality program has now celebrated its 10th year of delivery with WAI and Charcoal Lane.
In 2011 WAI won a tender to deliver training programs for the National Indigenous Training Academy located at Voyages Ayers Rock Resort (ARR). Since then, Voyages has worked in collaboration with WAI to deliver Certificate III programs in hospitality, retail and business based at the resort, and Certificate III in Hospitality at Mossman Gorge in Far North Queensland. This collaboration continues today. Nine years later 470 Indigenous students have graduated from the Voyages program. When this contract first started at ARR there were two Indigenous employees working at the resort. Today there are in excess of 450 Indigenous employees.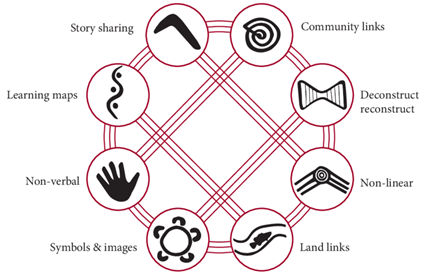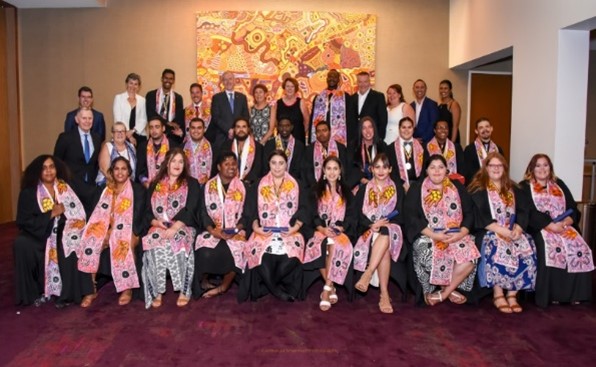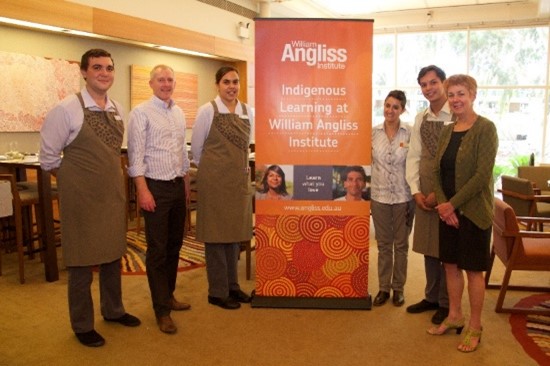 In 2018 and 2019 WAI and Voyages entered the Queensland State Training Awards and the NT Training Awards in the industry collaboration category. They were runners up for both years in both locations.
The National Indigenous Culinary Institute has been established in WAI campuses in Sydney and Melbourne. It delivers a pre-employment Skills for Success program where, upon successful completion, students are enrolled in the Cert III in Commercial Cookery and employed as apprentice cooks in high end restaurants.
The WAI Melbourne Rain Garden features many indigenous plants such as lemon myrtle, strawberry gum, Davidson's plums and finger limes. As part of the Commercial Cookery Orientation Program offered each semester, the WAI Koorie liaison officer conducts a 'Welcome to Country' and provides a guided tour of the Rain Garden to increase understanding about the native plants grown and their use in Indigenous cooking in WAI culinary classes.
WAI's national training manager and one of the trainers wrote the chapter – 'An Indigenous Journey' for the book, The Study of Food Tourism Hospitality and Events – 21st Century Approaches by Sue Beeton and Alison Morrison (editors) published by Springer in 2019. The book details WAI's approach to Indigenous learning and delivery.
WAI established a working party in 2018 to work on the development of the WAI Reconciliation Action Plan (RAP). WAI is now forming a RAP industry advisory committee to provide expert advice to WAI on matters related to Indigenous reconciliation, values and practices.