Training helps students to support pupils at Wadja Wadja High School – Central Queensland University (CQU)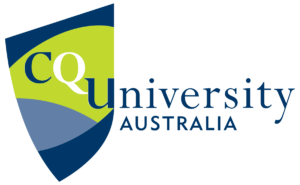 27 August 2020
Wadja Wadja High School teacher aides, Brenda McNeil and Diane Sigai, have benefitted from CQU's Certificate III in Education Support training. A traineeship partnership between CQU and Wadja Wadja High School at Woorabinda (Central Qld) is helping teacher aides Diane Sigai and Brenda McNeill find new ways to connect with students.
Brenda and Diane started their Certificate III in Education Support traineeships with CQU in February last year and are already reaping the benefits.
'I have been at Wadja Wadja High School since January 2010 as a school officer/ teacher aide and I started out by doing the reading program at the school. I am currently employed as a teacher aide for the Year 9 and 10 classes,' Brenda said.
'The training I have received thus far has helped me tremendously to improve my role in the classroom in terms of what I had already been practising. I am now even more able to understand the wants and needs of our students.
'I will continue to give to and assist our students to the best of my ability and might even consider taking up further study once I have completed this certificate.'
Diane, who started at the school in 2017 as a teacher aide, also has a variety of other support roles at the school, which have all benefitted from her training.
'The training I have received has been highly beneficial in the supportive practices appropriate to the development needs of our students at Wadja Wadja High School.
'Knowing the expectations of behaviour for students has been most helpful in my everyday work. I would like to continue working with students for some years to come and I am happy to consider further studies in the future.'
Brenda and Diane thanked CQU teacher Kelley Borg for her support and training.
'This course has reinforced and given Brenda and Diane the confidence of the knowledge and support they currently have when assisting students,' Kelley said.
'While undertaking this course and working through the content they often remark about the connection with the work they do in the classroom.
'Brenda and Diane are competent and involved learners who are embracing and learning the online Moodle platform.
'Their knowledge and confidence with technology is growing and will continue to develop throughout this course. These learned skills can be transferred into the classroom when working with students.  
'They are both capable and sufficient in zoom sessions which has cut down on travel time and allows these sessions to be flexible around their work commitments.'
Kelley said the partnership had benefited both the students and CQU.
'As a teacher I am always looking to improve and develop the training and assessment that we offer and these wonderful women are more than happy to assist with feedback and suggestions during their studies,' she said.
'We are currently working through a diversity cluster and I have gained some valuable firsthand knowledge which I have been able to integrate into the content and assessment.
'Brenda and Diane are well respected members of community and as such are great ambassadors for future learners not only at the school but also the local community.
'I hope this is the beginning of a great working partnership at Woorabinda. In addition, we have a school-based trainee that is currently undertaking her Certificate III in Education Support with CQU.'