TAFE is a great pathway to university

Erin Connor and Rhys Martins are living proof that studying at TAFE is not only a great way of securing your dream job, but it can also be a springboard to furthering your education at university.
Erin and Rhys studied Federation TAFE's Certificate III and Diploma of Conservation and Land Management* before enrolling in the Bachelor of Environmental and Conservation Science at Federation University.
At TAFE they gained practical knowledge and hands-on experience that, on moving to the bachelor's degree, put them at a distinct advantage over students going straight into higher education (HE) and learning theory for the first time with no real-world experience.
As the only multi-sector education provider in regional Victoria, Federation is uniquely placed to offer learning and skills development through TAFE with pathways to HE. Federation also helps students like Rhys and Erin transition between the sectors to gain the skills and perspectives that only combined TAFE and HE can deliver.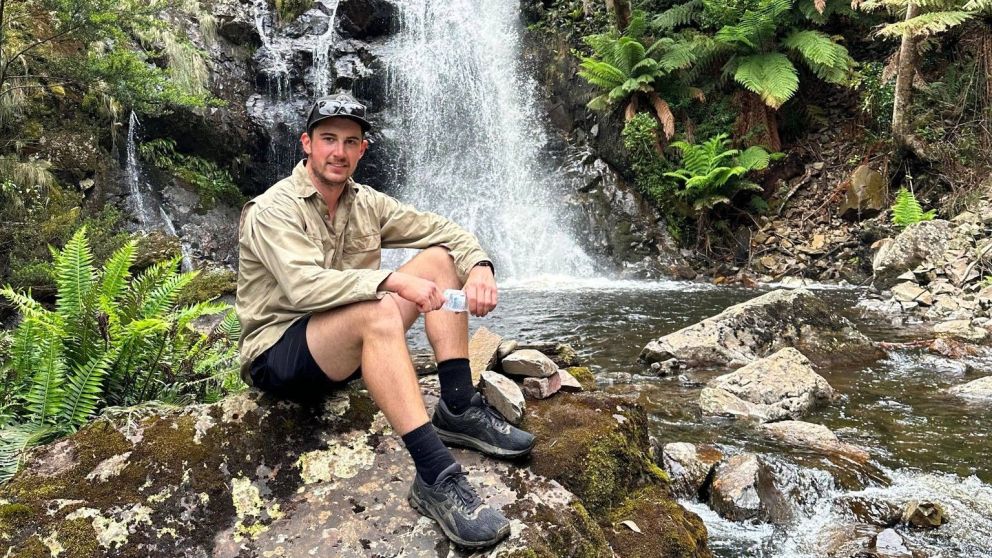 Rhys Martins, Senior Park Ranger, is an advocate for Vocational Education and Training at TAFE as a pathway to higher education.
Erin is now working as a Forest and Wildlife Officer with the Department of Energy, Environment and Climate Action out of Bairnsdale, and Rhys is a Senior Park Ranger with Northern Territory Parks and Wildlife in the Victoria River District.
Both are huge advocates for Vocational Education and Training (VET) as a direct pathway to HE and found the transition easy, receiving credits for their TAFE studies towards the bachelor program, which put them on a fast track to completing their degrees and rewarding careers.
"After finishing the diploma, I enrolled in the bachelor and once I was there, there was no looking back. The transition from VET to HE was super smooth and even though we had essentially skipped the first year as we'd covered the units in the certificate and diploma, the HE lecturers made us feel welcome and part of the cohort. Federation explained the pathways from TAFE to university, and the lecturers and teachers were always there to help. I felt as if I wasn't just another number to them," said Rhys.
Erin agrees, "Coming from a farming background I wanted to work outside, and the diploma gave me the opportunity to be physical and hands-on. We were in the field often and did lots of practical things. The transition to HE was smooth. I went straight to second year as the diploma took out a lot of equivalent first year units of study. The bachelor taught me communication skills, about dealing with stakeholders and different parties, report writing and administration, and all the basics for an environmental role, and TAFE set me up with great foundations." 
Professor Singarayer Florentine, a lecturer for the bachelor program has seen the benefits for students coming to HE from TAFE, "For those who have been in the workforce, in a different discipline or who want to get back into university, TAFE is an ideal place to start. Federation TAFE provides a solid foundation for students from different backgrounds." 
Through taking the TAFE route to higher education, Rhys and Erin gained the skills their employers want and are working to build lifelong careers in conservation and land management.
"The options are endless in this industry and can take you to some of the most beautiful parts of Australia. No two days are the same. I often say that what I am doing for work is what other people do for fun, so I feel pretty lucky. Long-term I see myself studying a Certificate IV in Training and Assessment and becoming a VET teacher myself," said Rhys.
Erin is building up her skills and experience with plans to take on leadership roles and climb the ranks at the Department.
"If you have a dream, just go for it, don't underestimate yourself. I wanted to do a bachelor but wasn't ready to launch straight into higher education so opted for the diploma first. I didn't even look at my ATAR score. I had a five-year plan and within two years I'm already working as a Forest and Wildlife Officer and loving what I'm doing. This is it! "
* Now the Certificate III and Diploma in Conservation in Ecosystem Management.
Republished with kind permission of Federation TAFE