Nurturing nursing talent: Greenslopes private hospital and TAFE Queensland's successful partnership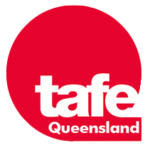 Grow your own nursing pipeline
Over 15 years ago, Greenslopes Private Hospital in Brisbane articulated two key problems – a shortage of enrolled nurses, and the time spent teaching new graduates the 'Greenslopes way.'
Working collaboratively with TAFE Queensland, a solution – "Grow Your Own Workforce" – was developed to train enrolled nurses in a Diploma of Nursing wholly on-site in the workplace.
The hospital took responsibility to create their own talent pipeline, with the training partnership resulting in over 900 students graduating as enrolled nurses, a completion rate of 83.7%, student satisfaction of 92.1% and employment on course completion of 98.2%.
It's a competitive program to enter, as potential students understand the quality of learning they receive in a real hospital environment, and the easy transition into employment.
Investing in learners as future staff
Hospital staff know the investment they make in helping students learn is worth it, as they're likely to be their colleagues at graduation.
Learning on site helps students deal with the real world of the hospital.
External industry accreditation bodies regularly provide positive feedback on the program and its transferability to other similar workplaces.
The success of this partnership offers lessons to others tackling the skills shortages of today.