Happy skills week – comment by TDA CEO Craig Robertson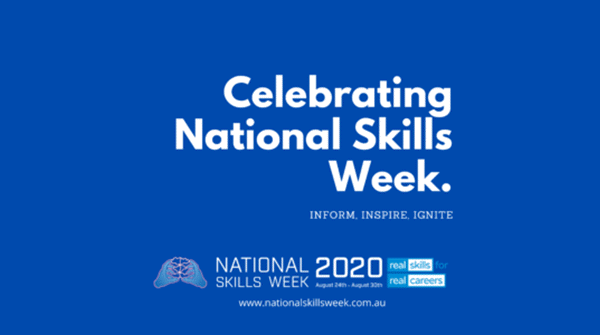 Once upon a time, in my younger days, I ran church summer camps for school children, teens and young adults. For those from the West it was the Baptist Campsite in Serpentine, which some of you might have visited for school camp.

One year I ran the summer camp for senior primary school children. One of the more important organisational tasks is to assign each volunteer leader with the right dormitory of kids. Luck was with me as I had the most amazing leader and he was assigned a group of six young boys, who easily qualified as the misfits (by the standards of the kids at the camp). Wayne was used to kids who were not from the mainstream because that was his story to a certain extent.

With much enthusiasm I had organised for daily inter-dorm quizzes based on the bible lessons from the day rotating through each dorm member. As the week went on Wayne's group fell further and further behind. At the last quiz for the camp he felt safe in offering an inducement – he'd shave off half his beard if the team won – knowing that the last kid was the most disruptive of the lot. A young child who had been in and out of foster care. A little disruptive and someone we had written off on the good camp kids stakes.
Imagine our surprise, leading into absolute delight, as he answered every question and swept his team to victory!
This story says something about National Skills Week which kicks off today.
This week we shine the light on all things good about vocational education and training as part of National Skills Week being run by the newly established National Careers Institute (NCI).

As if the NCI did not have an important job already, the roadblocks in Australians' passage into work and journey into a fulfilling career caused by COVID-19, heightens their task.

Vocational education accepts all comers. It does the heavy lifting for any Australian who wants to start a learning and skilling journey. It's a straight passage to industry skills and knowledge for those who are clear on their aspirations in life. It can pick up someone from the wrong side of the tracks and guide them into the mainstream. It shepherds those who struggle with education on to a learning journey.

VET is a talent business.

It's all too easy to underestimate the power of a job. Winning a job at the end of training is a thrill – 'someone believes in me.' Work is a great boost to self-confidence and well-being, even for what we may consider the mundane. In this climate, where job prospects are poor and the future looks bleak, we need Skills Week to remind us to keep striving for better times.

I encourage you to visit the National Skills Week site, register for updates and follow the stories during the week of the many people whose lives have been turned around through vocational education.

As you bounce into this week, maybe planning how to train remotely, possibly daunted by the paperwork needed for new training package qualifications, wondering how students will be able to complete their study for the year, summonsing that extra ounce of encouragement for students who feel they are losing their way, keeping your team together over video, or planning for next year, take the time to watch the video of young 13 year old Braydon Harrington from last week's US Democratic National Convention.

Braydon has a stutter and a gentle word of encouragement from Joe Biden back in February picked up his confidence.


We all fall short in some way. But the greatest gift we can give is hope through education and training.

We are all in the hope game. This week pass it on through all you come in contact with. This week we have stories of success for TAFE students.  Take the time to read them.
My friend Wayne died over ten years ago but I still recall his simple act, a joke in some ways, which uncovered for all at that camp the hidden treasure in that young child.

I hope that can be your experience in this National Skills Week