TAFE SA and defence giant build young shipbuilders' skills

With three decades of experience in working successfully with the naval shipbuilding industry, TAFE SA are well positioned to lend their expertise in helping their industry partners drive recruitment and training opportunities.
Working together with defence and security company, BAE Systems Australia (BAESA), a new, innovative program – the Shipbuilding Readiness Program – was developed to equip young people with the skills needed to work in shipbuilding.
This program was brought about in 2019, when the Hunter Class Frigate Program was in its infancy and the workforce was still growing and preparing to begin prototyping work. There was limited opportunity in the shipyard to offer traditional apprenticeships, so TAFE SA and BAESA worked collaboratively to develop alternative options to engage young people.
The Shipbuilding Readiness Program allows school-based trainees and apprentices the flexibility to achieve engineering qualifications by learning at school, TAFE SA and onsite at the Osborne Naval Shipyard.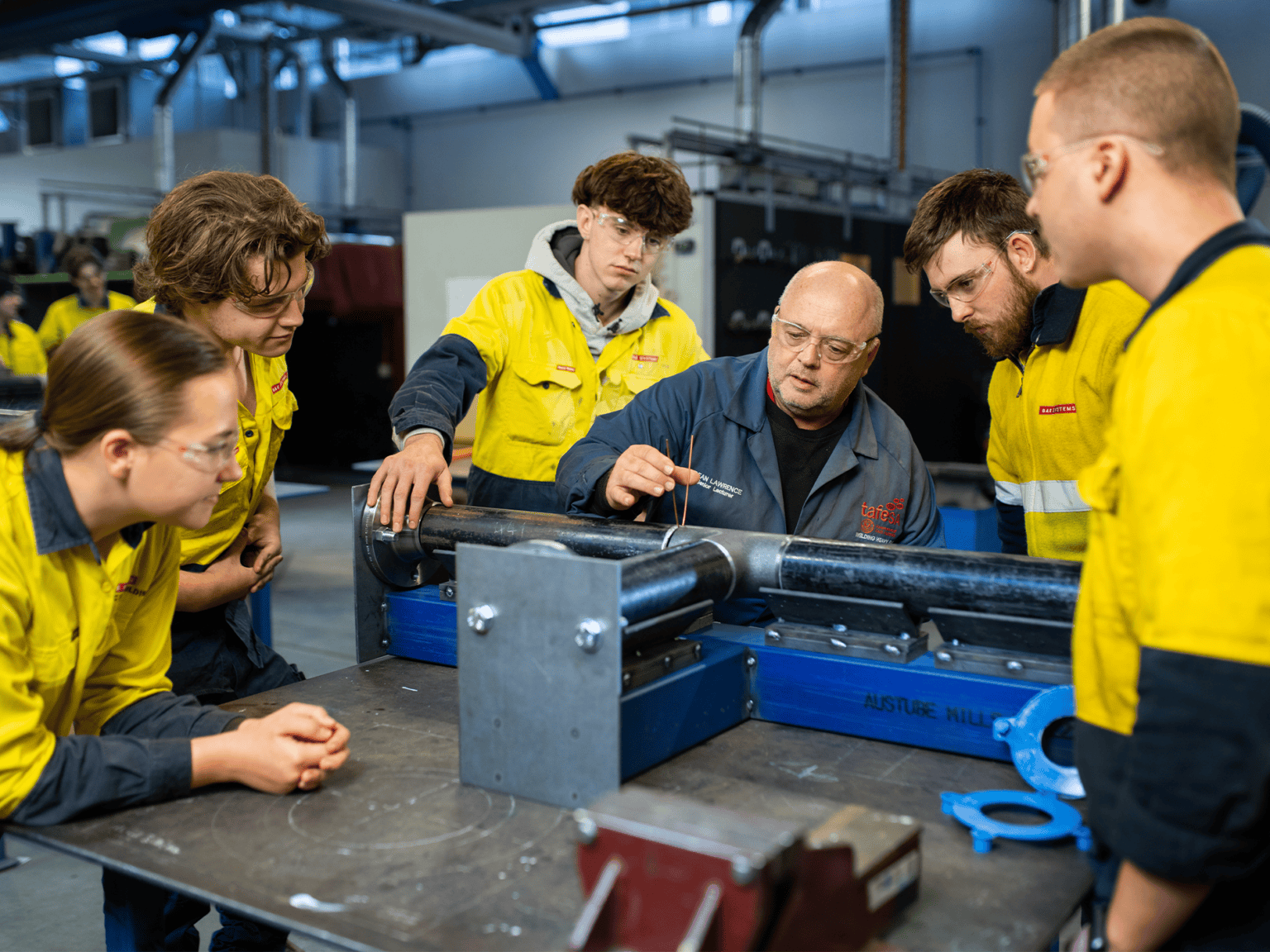 Shared values of supporting individuals
Investing in relationships
Formalities like an MOU, quarterly forward planning sessions and regular site visits provide a necessary framework for the collaboration. But success lies in the effort spent building relationships.
TAFE SA is positioning itself for many more opportunities to work successfully with BAESA into the future, and it's the start of a long and deep skills development journey for BAESA. Training for their naval shipbuilding projects will go on for decades, with the construction of the Hunter class frigates.