Simulated teaching in aged care – TAFE SA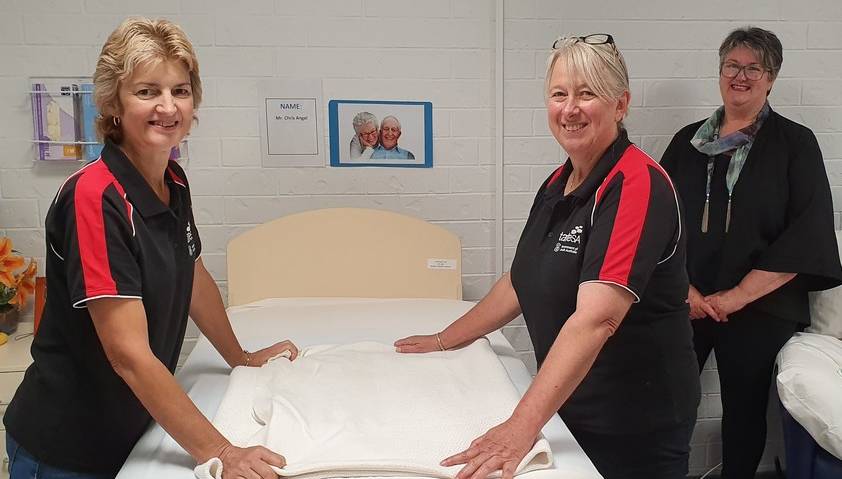 Aged and disability services are one of TAFE SA's most popular areas of study across the state according to regional manager Sarah Lance, and it is also a sector with good employment opportunities.
"People are seeking out the TAFE SA course at Murray Bridge because it includes invaluable hands-on training through our skills lab," Sarah says.
The skills lab is a simulated environment designed to look like an aged care facility complete with bathroom, shower, beds and the associated equipment. Individual support program lecturer, Sue Inglis, says the skills lab enables students to practise all aspects of their learning.
"We want to give our students an experience that's as real as we possibly can. Our skills lab has electric beds, mechanical hoists and all the other equipment that students are likely to use in an aged care facility," Sue says.
In addition to familiarising themselves with the equipment, students practise techniques such as manual handling.
"This is important for their confidence as well as their skill level. The feedback from employers is that our students are competent and confident," Sue observed. She says students come from all walks of life and there are quite a few in the 30-45 age bracket who have some life experience.
"It's a growing industry but aged care is a vocation that you have to want to do. You have to be able to provide care and compassion."