RMIT partners for Victoria's dental health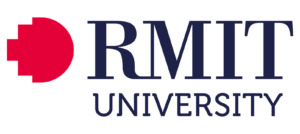 A long-standing partnership between RMIT and Dental Health Services Victoria (DHSV) is building a workforce of dental assistants and technicians, while serving the oral health needs of vulnerable clients.
The Royal Dental Hospital began operations in Melbourne's Carlton in the early 2000s. RMIT and the University of Melbourne helped design technical spaces and have occupied dedicated areas within the building ever since.
RMIT's specialist facilities at DHSV allow training and simulation and guarantee Certificate III, IV and Diploma students from around Victoria the necessary hours of workplace experience.  
Client diversity means students deal with complex medical and social needs that might accompany poor oral health. Resilience is built for students, who are coming from different backgrounds, and RMIT staff.
Effective leadership at all levels distinguishes the partnership, from committees setting the macro relationships, to people supporting smooth daily operations.
Allocating senior staff to manage relationships is critical to building aligned cultures and behaviours. An RMIT executive is the absolute point of connection for DHSV's leaders. 
The partners are delivering solutions towards important social and health outcomes – RMIT produces a great workforce and DHSV provides a desperately needed service.
Collaborating on workforce planning for DHSV's own workforce, in particular the State's Smile Squad which visits schools and communities, is an ambition under discussion for the future.