National Press Club Address: Paving a path towards reform and recovery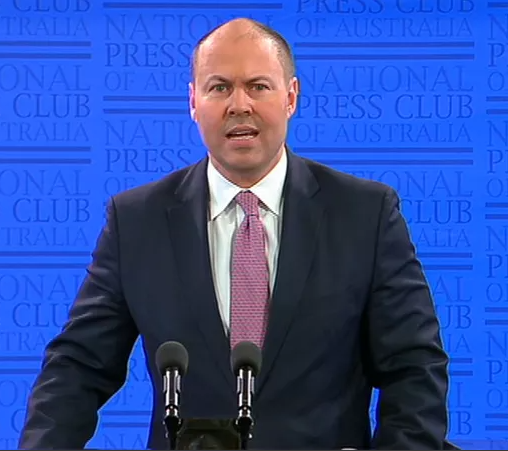 In case you missed it, Treasurer the Hon Josh Frydenberg MP addressed the National Press Club on 5 May 2020 on the topic of 'paving a path towards reform and recovery'. 
As the global and domestic economy comes to terms with the economic impact of COVID-19, the Treasurer discussed the challenges and opportunities ahead.
He said that although post-crisis Australia will face a higher debt burden, Australia's structurally strong fiscal position will allow for growing the economy through productivity enhancing reforms, rather than a higher taxation burden, to enable the Government to continue to provide health, education and essential services. 
He noted that for the Australian economy to adapt to the enhanced digital and e-commerce environment post-crisis, these productivity enhancing reforms would need to deliver practical solutions to:
reskilling those who have lost their jobs
upskilling those in existing jobs
equipping those entering the workforce for the first time with skills they need to get a job
The Treasurer said that he had already begun the conversation on skills with state treasurers and that the National Skills Commission was working with the states and territories on the role of TAFEs in particular.
TAFEs are the natural partners of government and industry to enable digital and e-commerce knowledge and skill acquisition and to get all Australians back to work in the post-COVID-19 world.

See the full address here: https://iview.abc.net.au/show/national-press-club-address/series/0/video/NC2012C003S00 (available until 4 June 2020).