Master carpenter wants to give back – TAFE Queensland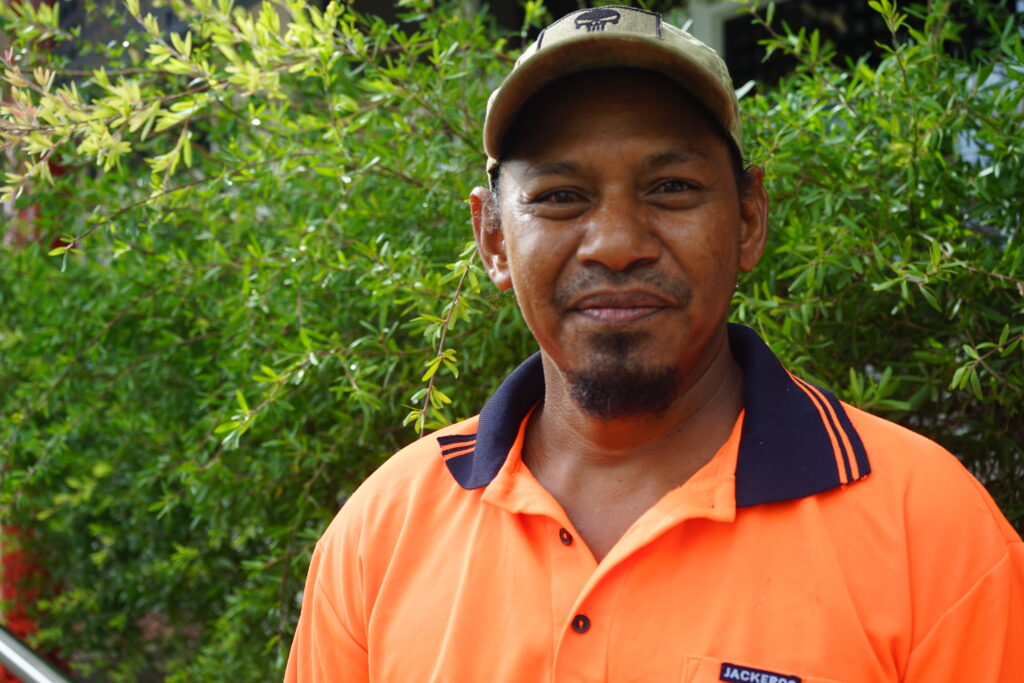 9 November 2020
Patrick Majid is passionate about supporting trade training opportunities in the Torres Strait.
With close to three decades of industry experience under his tool belt, Patrick is excited about discovering a new future in carpentry.
The 47-year-old has always enjoyed sharing his knowledge with others so he decided to take things to the next level by studying a Certificate IV in Training and Assessment (TAE40116) at the TAFE Queensland Thursday Island campus.
"At job sites I'm normally the foreman or running my own crew, so I have always been teaching people," Patrick said.
"I thought it would be a good idea to further my education and become a qualified trainer and assessor so I can help people to get a trade certificate."
Patrick, who has lived most of his life on Horn Island, said he's passionate about making sure Torres Strait Islander residents have access to a quality trade education.
"Most of the time people need to leave their communities to study, but if I can take lessons to the outer islands then the students get to stay at home and learn in a comfortable environment."
"I really like the idea of being able to take the training to students and being a role model for my people."
Patrick's training is being supported by the Queensland Government's Regional Skills Adjustment Strategy.
Patrick said the funded training initiative came at the right time in his career.
"I'm getting older and my work is quite physical, so this opportunity provides me with the chance to step into a trainer role and share my knowledge with people who are interested in a carpentry career."
TAFE Queensland training and assessment teacher, Ian Kruger said Patrick will make a wonderful educator.
"Patrick has a presence about him that is alluring, entertaining and very earnest," Ian said.
"Patrick's work is very thorough and he constantly challenges himself to do the best he can."
Aboriginal and Torres Strait Islander Programs Industry Portfolio Manager, Leanne Bell said increasing the number of local trainers in the Torres Strait is a win-win.
"Developing more educators means that culturally appropriate training can be delivered in the community by respected community members," Leanne said.
"Educators are among the world's most trusted professionals, and it's wonderful that TAFE Queensland is providing more Aboriginal and Torres Strait Islander people with the skills they need to become trainers."