Engineering fabrication trade training – Central Queensland University (CQU)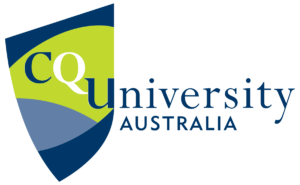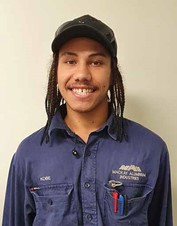 22 July 2020
The Central Queensland (CQU) Engineering Fabrication Trade student Kobe Miller has had significant success during his studies and is now into the second year of an apprenticeship with Mackay Aluminium Industries. Kobe is forging his own path to a long career in metal fabrication, with CQUniversity helping him go from high school, to study and then into an apprenticeship in quick succession.
The 19-year-old Indigenous student, who has previously studied a Certificate II in Engineering Pathways and Certificate III in Engineering (Fabrication trade), is currently into the second year of his apprenticeship with Mackay Aluminium Industries.

'My motivation for engineering started at a young age as dad was showing me all machinery, trucks and buckets he worked on,' Kobe said.


'I enjoyed building and making things and CQU helped me secure and help me get myself heading down this pathway.'
It was while Kobe was studying at Mackay North State High School that he enrolled in the Australian Indigenous Mentoring Experience (AIME) as a mentee.

AIME centre manager Stephani Beck said she 'was very proud of Kobe as a young Indigenous person to set and achieve their goals and become a leader for other students in the community'.
'It was during his interview to become an AIME mentee that he told us that he wanted to get an apprenticeship so this is obviously a long-term goal fulfilled,' she said.

During this time Kobe also undertook work experience at Mackay Aluminium Industries.

'The opportunity to work for them came along as they were looking for apprentices and they contacted CQU and my teacher at the time, Paul Kelly, called me and told me because he believed that I was work ready. My employer is still securing apprentices from CQU,' he said.

'After doing my first week of work experience, I was offered the apprenticeship and I couldn't be prouder.

'Over the past 18 months, my passion for fabrication has grown as I like to make and build things. The boys at my workshop have made it an easy transition from school to work, just by making work enjoyable and they're always willing to give me a hand when I need it so I'm never pushed aside.'

He credited his initial training at CQU for helping him find his path.

'When I was in school, I was still deciding what I wanted to do and I honestly had no idea,' he said.
'The training I received at CQU back in 2016 helped me get an idea what pathway I'd like to go down. Every day I looked forward to my Wednesday class at CQU, it felt like the first time school was trying to help me and I couldn't throw this away.

'CQU helped me practise my time management, my work ethic, flexible learning, my responsibilities and many more personal traits.

'Now as a second year apprentice I study at CQU a couple of weeks a year in order to complete all my modules over the four years.

'The first year was basic health and safety, how to use machinery, measuring tools and different types of cutting and welding methods. I found the training very helpful due to the fact that I don't use all the tools at work that we learn to use at CQU.'

He said the TAFE training was also innovative with all the apprentices now using an app to track their progress in studying the modules.

'It's to make sure that when we are at work we are putting what we've learned into practice,' he said.

He said after he completes his apprenticeship he hopes to find a job in the mining industry.

'I am planning on going out to the mines for a couple of years to get myself stable and happy before I plan on studying again to try something different. I also want to find out the different strengths and weaknesses in myself.'

He encouraged others to consider studying an engineering fabrication trade at CQU.

'Welding is part of the industry, but welding isn't all you do. You can learn how to build and make things from scratch and you'll also get your hands-on repairing things,' he said.

'Get out of your comfort zone and try something different. You'll get the chance to work in groups and be independent, which is also a great asset to be able to learn.'