'Cyber Security – It's Everyone's Business': WFCP webinar to launch the new Cyber Security Affinity Group
The World Federation of Colleges and Polytechnics (WFCP) will be hosting a webinar on Cyber Security to launch their new Cyber Security Affinity Group on Tuesday 8 December, 2020 at 4.00pm (Canberra/Melbourne/Sydney time), 8.00am (Nairobi time), 1.00pm (Beijing time). A second webinar timed for northern hemisphere participants is planned for early 2021.
Registration (free of charge) is required.
WFCP is pleased to announce the launch of a new Affinity Group, for WFCP member and affiliate institutions, focussed on the area of Cyber Security. This vital area of business and individual on-line protection has significant and increasing importance for countries, governments, educational institutions and individuals throughout the world. This new Affinity Group will bring together like-minded educationalists to share effective practice, develop joint initiatives and ensure that the global education landscape continues to keep pace with this fast-paced area of work.

To launch this affinity group, WFCP, Burton and South Derbyshire College (BSDC) in the UK and Box Hill Institute in Australia will be hosting a webinar to engage interested institutions and individuals in membership of the Affinity Group. We have secured two well renowned experts and thought leaders in the area of Cyber Security who will engage the webinar audience through giving an oversight of their own professional journeys, the latest trends in this area and how educational institutions can develop efficacy in this field. This is an exciting opportunity to hear from world-renowned speakers on a subject that has an ever-increasing importance to WFCP members.

Guest Presenters:
Rob May, Managing Director of ramsac. Rob May is an international Cybersecurity spokesperson. He will give a short briefing on his career journey, which started at BSDC and then explain the industry challenges and why the subject of Cybersecurity is an issue that concerns us all.
Jo Cave, Head of Cyber and IT, Box Hill Institute, Australia. Box Hill Institute was recently named Cyber Security Educator of the year at the 9th Australian Information Security Association (AISA) Cyber Security Awards.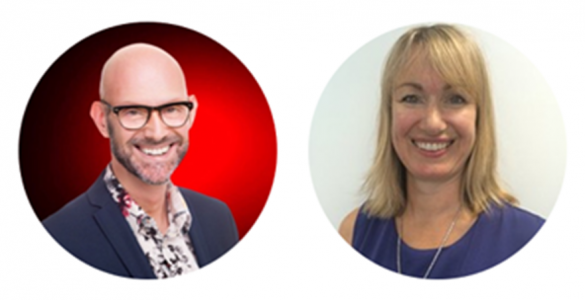 Cannot attend live? Still register to receive a link to the recording after the webinar.

Please share this announcement with your colleagues!