Cutting edge technology to boost defence training – TAFE SA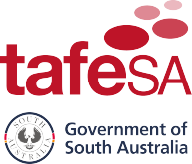 One of the biggest job booms in South Australia's history is fast approaching and the SA Government, with a range of educational institutions, is doing everything it can to get people skilled up and ready to work in defence and shipbuilding jobs.
The Government estimates it will need thousands of skilled workers to meet the needs of the $90 billion pipeline of defence work in South Australia. Importantly, this sector will be creating jobs for decades to come.
Another step in building a workforce to meet future industry needs was the launch of a virtual reality ship engine room by the SA Premier and Minister for Education at the Regency Campus (view video here).
The virtual ship engine room allows students to explore a submarine engine room and experience real-world scenarios and challenges.