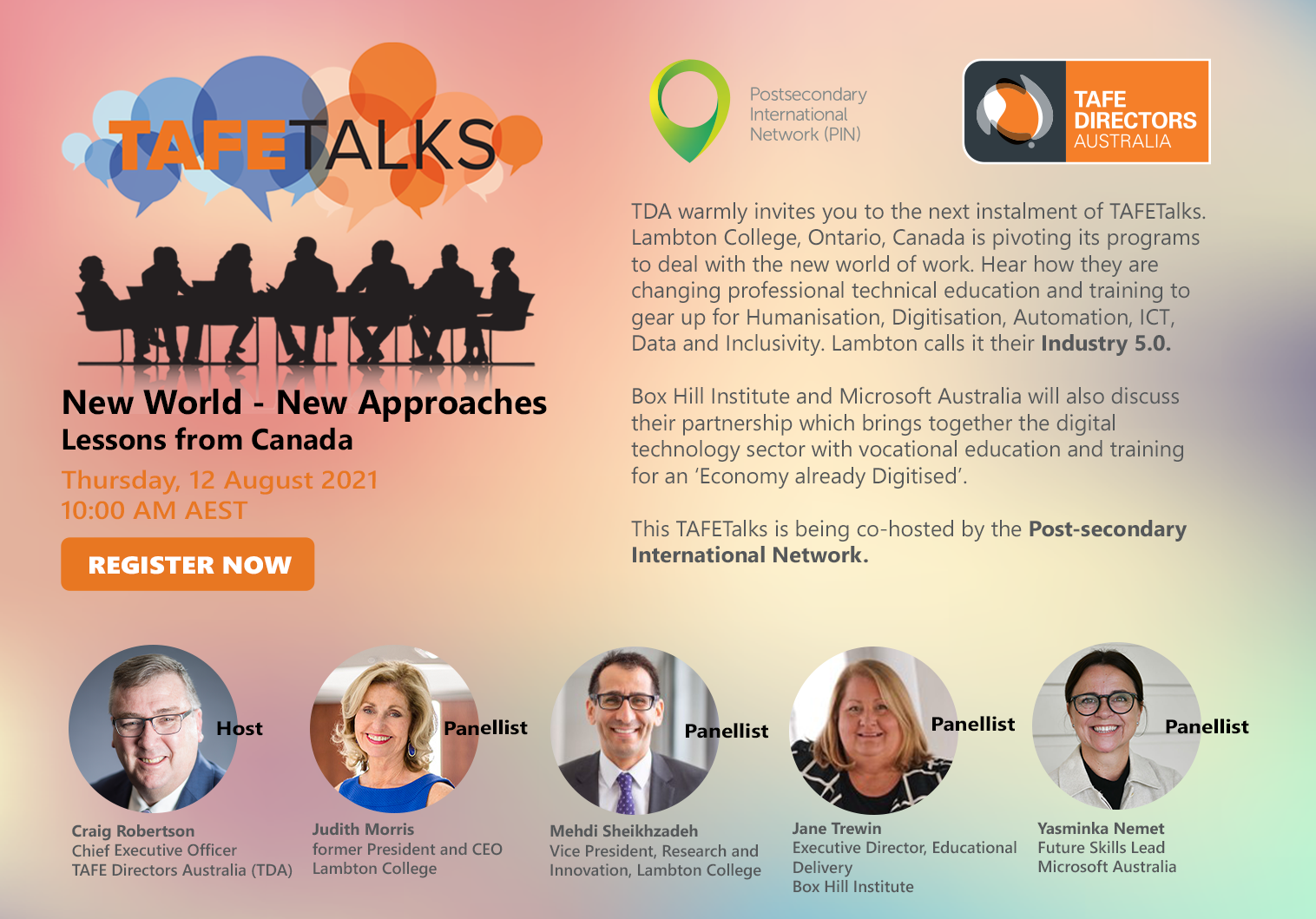 Lambton College, Ontario, Canada is pivoting its programs to deal with the new world of work. Hear how they are changing professional technical education and training to gear up for Humanisation, Digitisation, Automation, ICT, Data and Inclusivity. Lambton calls it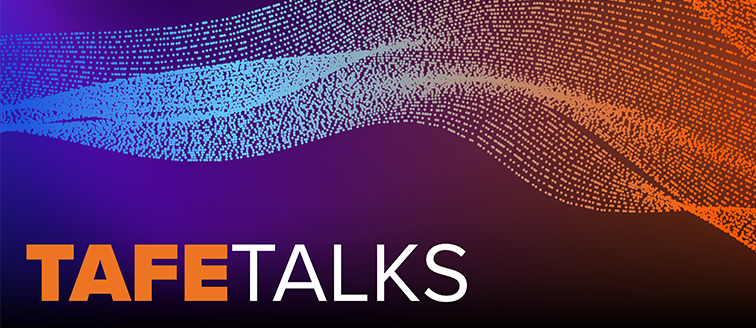 Please join guest speaker Adam Boyton, National Skills Commissioner and Craig Robertson, CEO of TDA for a discussion on the year ahead and what it means for VET, including insights into the National Skills Commission's work on labour market and workforce analysis and VET pricing and performance.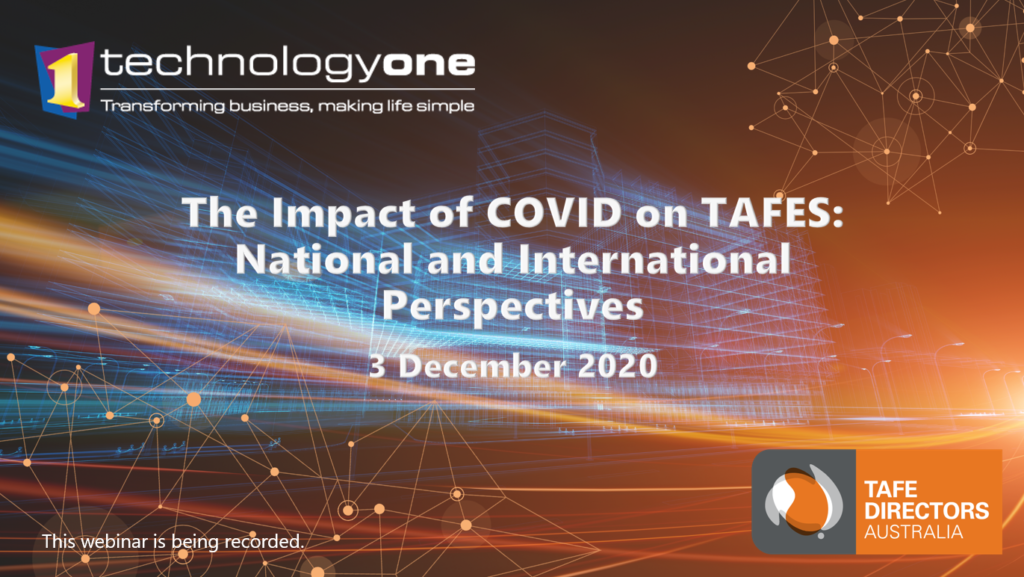 On 3 December 2020, TDA and its corporate affiliate, TechnologyOne teamed up to present national and international perspectives on the impact of COVID-19.