Career journey of a wind turbine technician – National Skills Commission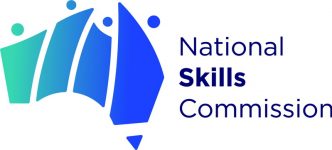 Brett Cooter's role as a wind turbine technician for Vestas requires him to use a mix of specialist tasks in his area of technical expertise, as well as core competencies like initiative and innovation, and problem solving skills.
A normal day for Brett includes a range of mechanical and electrical engineering tasks, and engaging in technical conversations to solve problems.
"Each day at work requires a lot of different skills to undertake my duties, which involve working with wind turbines to service them and fix or reduce breakdowns, upgrade and improve the technical components, inspect the internal gearbox, generator, and work with the businesses and teams to get to the right turbine at the right time."
To get into this role, Brett undertook both formal and work-based training.
"I studied engineering through years 11 and 12, then went on to a mechanical apprenticeship at TAFE where I rotated through various work sites for four years before becoming a qualified mechanical fitter, and then I started working on windfarms, which I've now been doing for 9 years.
"I've always had an interest in engineering and mechanics, which led me to becoming a wind turbine technician. I first considered become a technician when we were doing a retro fit on the nacelles which were shipped to Portland without generators which we would install, align and balance before being commissioned at the Macarthur Wind Farm.
"My first day on the job was on the construction site at Macarthur wind farm where construction was well under way. Now an average day looks pretty different as I recently started working on the unmanned remote sites around Victoria. There are nine sites we look after currently, and soon it will be 10.
As the costs continue to reduce for renewable energy, the number of sites Brett looks after continues to increase. This highlights the changing nature of turbine technology, where eight years ago a 3-megawatt turbine was the largest platform available onshore. Currently, the largest available is 4.5 megawatts – but this will soon be overtaken by 6 megawatt platforms.
"The speed of these technology advances is impressive, because it means previously you would have needed to buy, install and maintain 140 3-megawatt wind turbine generators to generate a total of 420 megawatts, but now you will only need 70 6-megawatt wind turbine generators to generate the same energy."
Being a wind turbine technician involves more than an understanding of engineering and mechanics; it also requires a deep knowledge of the technology involved and how this technology may evolve. After nine years the technology is still advancing and changing with the different turbine platforms being produced.
The National Skills Commission has identified wind turbine technicians, solar installers, energy efficient engineers and hazardous materials labourers to be emerging occupations. These occupations fall under the Sustainability Engineers and Trades cluster, which reflect trends driven by a desire for more sustainability (including new forms of energy), creating a new mix of required skills.
For Brett, the COVID-19 pandemic increased business. "With the borders closing early this year, it actually increased our workload due to technicians from other states unable to enter Victoria.
"There is also a lot of construction of wind farms happening near where I live in Warrnambool, which has pushed our rental vacancy rate to zero percent as construction companies seeking accommodation for their workers.
"For anyone considering becoming a wind turbine technician, my advice is it's a great secure career choice with some new farms having now a 25-year service contract."