Brewing leads to business – TAFE SA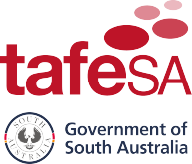 Love thy neighbour, love their beer. The Suburban Brew is a small batch gypsy brewery in Adelaide aimed at getting people talking again through sharing a beer.
Sandwiched between the former Sneaky Pickle space and Paper Moon Tattoo Collective, The Suburban Brew's taproom seats 60—70 patrons, has eight taps to pour from, and also features founder Tony Dichiera's pilot brew kit.
The taproom's launch is a milestone in Tony Dichiera's long and winding road into the brewing industry.
Tony is an accountant by trade but was born into hospitality. He grew up in Wentworth, a small town in New South Wales bordering Victoria, where his parents owned, ran and lived above the Crown Hotel. At age 16, he was pouring beers at the pub's front bar.
He moved to Adelaide to study accounting and ended up making a home here. He met his now wife, Caty, while studying, and the two spent a few years living in London.
While in England, Tony started to make inroads into the London brewing scene, which was at a point of rapid expansion. He volunteered his services as an accountant in exchange for being shown the ropes in the brewery. It was here the idea for The Suburban Brew started to form.
Upon return to Adelaide, Tony completed a brewing course at Regency TAFE, where he met his current business partner Troy Brailsford, and he started to work towards The Suburban Brew becoming a reality.
The first Suburban Brew batch was released in bottles, made using Regency TAFE's facilities. The beer gained traction, and Tony decided it was a wise enough idea to continue investing in the brand and hooked up a deal with Clare Valley Brewing to make a few keg-only batches using their brew kit.
From there, Tony needed more capacity to keep up with increasing demand, so he signed an agreement with Little Bang to use some of the spare floor space at their Henry Street brewery and also have access to their canning line. This saw him invest yet again, buying two 1,800-litre fermenters of his own for the space.
Troy joined the business at this juncture, to help The Suburban Brew gain a foothold in the retail market, and to help the business prepare for the inevitable next step – a taproom.
Tony has long been an Unley council resident, and he wanted the brand to exist within these bounds. The Suburban Brew has community at its core, and Tony was adamant that he and the brand should be based in a locale he knew well.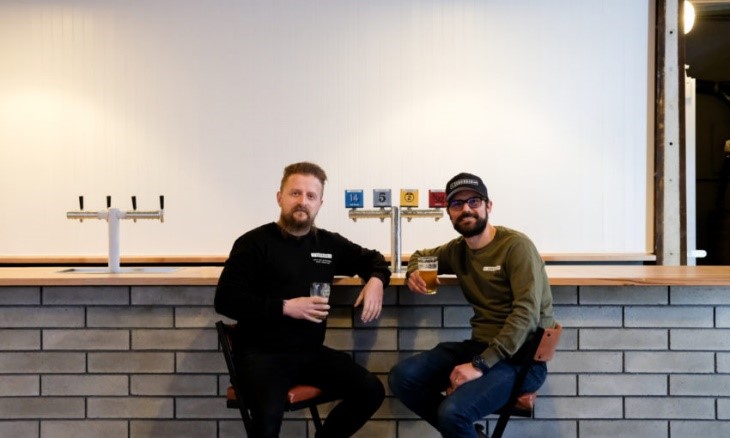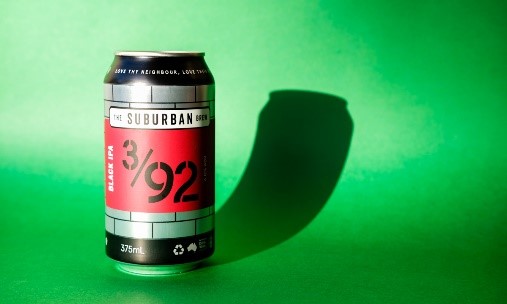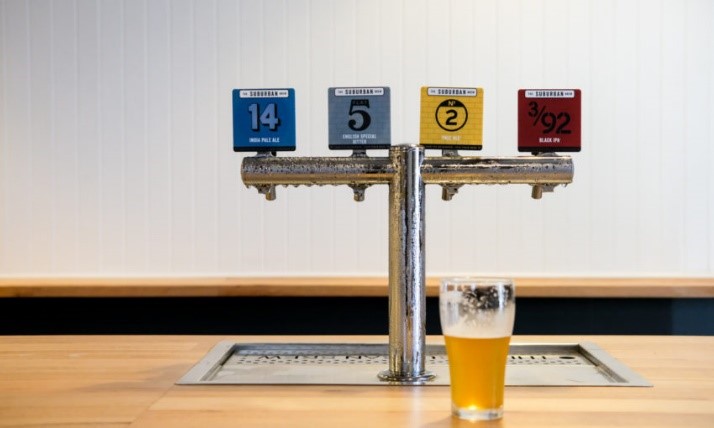 In fact, the brand has always been about existing within a community-focussed neighbourhood. This theme is baked into the branding, too; each core-range beer is assigned a residential number: the English special bitter is called Flat 5 because that's the flat Tony and Caty lived in while in London, and the black IPA, called 3/92, references the unit number where Tony and Caty lived together for the first time.
After a couple of years of searching, and a couple of dead-end leads, Tony and Troy found this space on Goodwood Road. It was a perfect fit.
"I think Goodwood has that real community vibe as well, that real village atmosphere as well, so it made sense that we try and make Goodwood our home," Tony says.
"I've been in and out of the Goodwood Cellars for the last five years, I know the area quite well and the community around here, and they're very focussed on community," Troy adds.
"Everybody's out to help each other out, so that's why when the option came up for this venue, it was like, this sounds amazing. It goes hand in hand."
Converting the warehouse space into a taproom has been a lot of work, and has taken a lot of expert-level hunting on Facebook Marketplace and Gumtree. "At the moment, I just want to see people in here. I'm quite nervous. It's like Field of Dreams, hopefully we'll build it and they'll come through the door," Tony smiles.
"It's really that relaxed atmosphere where people feel relaxed to come in and might meet their mates here and that sort of stuff, or family or whatever, have a couple of pints. It might start their night, or it might just be going for a walk with the dog or whatever, come and have a couple of pints, grab a six pack and head home.
This story is based on the original article and pictures by Johnny von Einem, editor, CityMag, Adelaide.