Advance Queensland One Business program – TAFE Queensland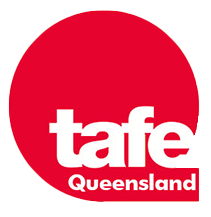 November 2020
The One Business program aims to support Aboriginal and Torres Strait Islander people by creating pathways to participate in Queensland's innovation economy. The program is designed and delivered by Indigenous business experts through TAFE Queensland to support the growth of small and medium sized enterprises. It is delivered by Indigenous coaches and connects with industry representatives.
The program is creating more pathways for Aboriginal and Torres Strait Islander people to have increased participation in Queensland's economy. It is an opportunity for Indigenous business people to work with experienced Indigenous trainers and other businesses, to consolidate business skills and explore new opportunities for innovation and business change.
The One Business program is available to all Aboriginal people and Torres Strait Islanders who are innovators, entrepreneurs and/or own a micro to small and medium sized business.
The innovatoris usually a person with ideas and needs help to turn the idea into a commercial reality.
The entrepreneuris usually a person who can take an idea and add value to it including commercially.
Theexisting small business owner may be an innovator and/or entrepreneur who just needs a guiding hand to maintain effective and sustainable business continuity.


The program will be delivered in three parts and is flexible. Business owners don't need to participate in all of the program – they can decide which workshops are relevant to their needs.
Part 1 – Workshops and a health check of the business, allowing for reflection on where the business is at today.
Part 2 – Digital workshops, procurement training and one-on-one mentoring, allowing business consolidation and honing of skills for better and more innovative performance.
Part 3 – Networking and pitching, or promoting the business at an event to grow capability and connections.


Part 1: Business review
Initial workshop
The initial workshop may cover a spectrum of topics: authenticity, innovative practices, visioning, business planning, marketing, social media, customer service, finance and legal issues. There will be a focus on business strategy and planning, and connecting with customers and clients.
Business health check
All businesses will undertake a business health check on registration. A business health check recognises, that in each business there is always room for improvement and a business health assessment is more than a simple 'check-up'.
The results of the 'check-up' will provide recommendations for an individualised plan and will highlight current strengths and weaknesses of the business. A more in-depth health check will be conducted as part of the coaching and mentoring process. This helps identify training and development needs.
Part 2: Business consolidation
Digital health check
A digital health check is a tool that helps business owners understand their business's current digital health and provides practical advice to improve. The specialist practical digital training workshops may cover a spectrum of topics:
online presence
digital marketing
selling online
customer interaction
online security
supplier interaction
mobile-based solutions
efficiencies through technology
cloud computing
cyber security
artificial intelligence


Specialist procurement training workshop program
Procurement readiness: Procurement – what is it? Is your business ready and can it deliver? How to write for the government (capability statements)? How to pitch your business to others?
Innovative practices
The course will explore how innovation is often associated with the introduction of new products or services in a business. But it can also be about changing the way people do business. To be successful, innovation will need to be supported by the business owner, their staff and all other business partners.
Innovation embraces:
new uses of technologies
improved industry methods
meeting changing customer demands or needs
better systems and processes.


Implement mentoring support and advice
There are alumni opportunities to stay connected. For eligible businesses there are also one on one coaching and mentoring sessions, which provide trainer support while the business improves.
Part 3: Business opportunities
Pitching event and local business expo
A regional Indigenous Business Expo will be run to provide an opportunity for all businesses to promote themselves to the wider community, including councils, corporates, government agencies and industry bodies.
Ongoing promotion
Connecting Indigenous businesses into areas where they can market their business.