Raelene Collins, laboratory technician – Charles Darwin University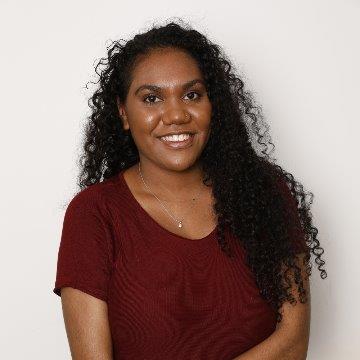 Raelene Collins couples her knowledge of traditional medicine, used in Australia for thousands of years, with contemporary practices in her pursuit of becoming a registered nurse. Her professional interest is in the health and disease prevention of Aboriginal and Torres Strait islander peoples.
"I studied a Certificate III in Laboratory Skills because it sounded interesting, and when I was given the opportunity to see the lab it was fascinating," said Raelene. "I was able to do practical work where I got to set up the antibiotics on bacteria. The training was hands on and efficient as I got the hang of everything fast."
After completing her certificate, Raelene began a Bachelor of Nursing, taking with her an impressive catalogue of experience meeting with doctors and being an advocate to protect the health of Indigenous children.
"My VET experience has been amazing, and I wouldn't change it," said Raelene. "I have met so many new people in the profession that I want to work in and gained so much more knowledge in general.
"The first time I was recognised for VET was at the GTNT (Group Training Northern Territory) Awards, which led me to the Northern Territory Training Awards, which demonstrated that my contribution to work and VET was being noticed by others."
Raelene went on to become a finalist in the Aboriginal and Torres Strait Islander category at the 2019 Australian Training Awards.
"I have been given a chance to tell others my story and how I arrived where I am today, and to share my passion about Aboriginal and Torres Strait Islander health," said Raelene. "I would tell someone who wasn't sure about VET to try it out and see if they like it or not, because in the end they will never know if they never try".
If you would like to invite Raelene to attend an event, activity or make a media appearance to share her story of success then please complete a booking request booking request.