Online TVET design and delivery with Indonesian partners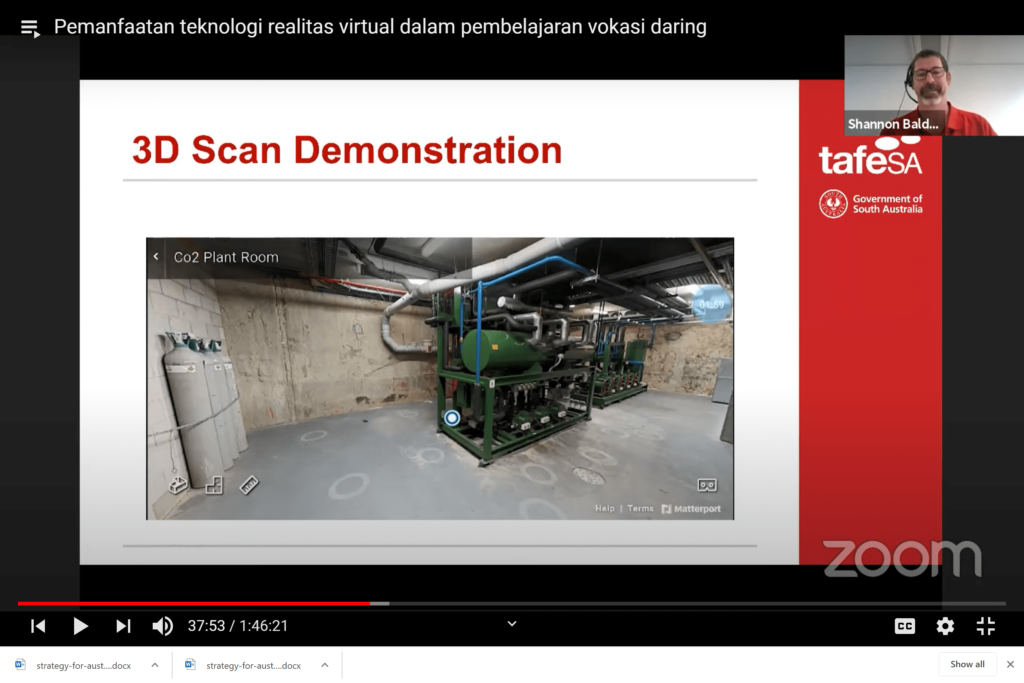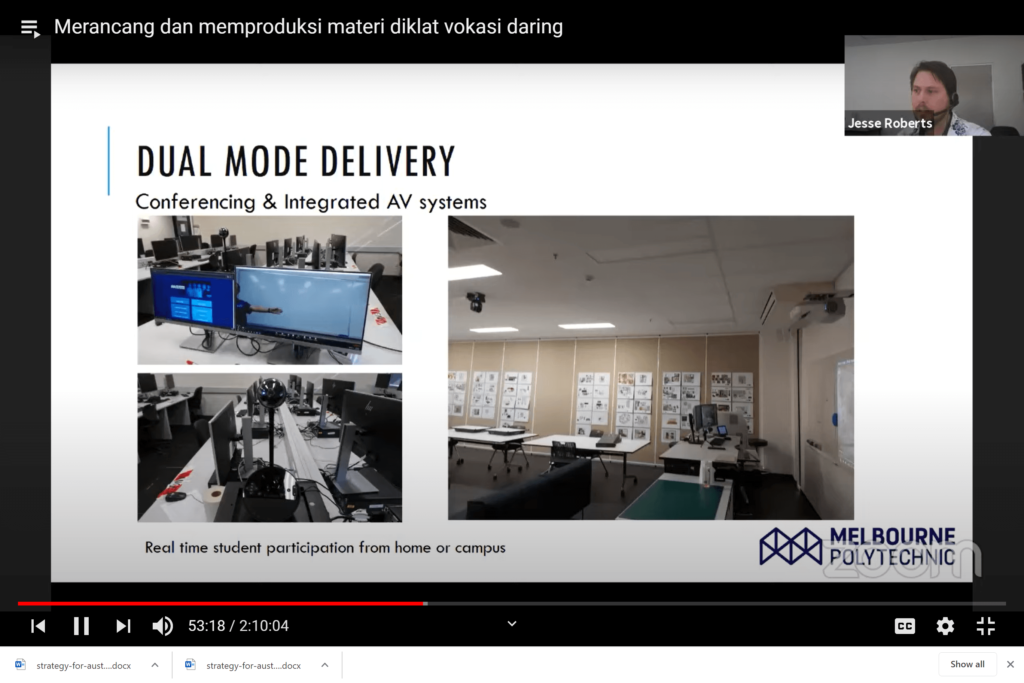 Australian TAFEs and dual sector universities showcased their strong capability in online TVET design and delivery and shared their experience and expertise effectively. Feedback showed an appetite for more learning about how to effectively transition to online learning
The International Labour Organisation, the Australian Embassy in Jakarta and TAFE Directors Australia collaborated to offer a 10-week webinar series to share Australia`s know how and lessons learned with Indonesian policymakers and practitioners. The aim was to help Indonesian TVET so it can successfully meet the challenges posed by the coronavirus outbreak and contribute to economic recovery.
Background
The outbreak of COVID-19 has posed significant challenges for skills development in Indonesia and around the world. As the movement of people and gatherings are discouraged due to public health concerns, many training centres remain closed in Indonesia as elsewhere. Polytechnics and vocational high schools implemented home-learning but anecdotal evidence suggests they have struggled with shifting classroom teaching to home-based education.
Today's technologies may provide a viable answer to this challenge: distance-learning enables learning at home. Distance learning can help reduce human contact while still assuring quality learning experiences. Even before the pandemic, promotion of distance learning was considered an important future direction for TVET policies given Indonesia's geographic spread and the urban-rural divide in accessing skills development opportunities. The COVID-19 crisis has accentuated the need for Indonesian policymakers and TVET practitioners to build capacity on how to deliver TVET online.
Webinar series overview
| | Webinar topic | Presenters |
| --- | --- | --- |
| | Policies required for online TVET | ILO Jakarta, Ministry of Manpower, Australian Embassy in Jakarta |
| | Introduction to online TVET | |
| | Standard of distance learning | |
| | Setting up an online TVET system | |
| | Design of online TVET courses | Chisholm Institute, Melbourne Polytechnic, Universitas Terbuka (Open University) of Indonesia |
| | Utilising new technologies for TVET course delivery | |
| | Development of Virtual Reality as an online tool | |
| | Online/blended professional development for TVET trainers | Melbourne Polytechnic, Bendigo Kangan Institute, Box Hill Institute |
| | Assessment and certification | William Angliss Institute, Public Vocational Training Centre (BBPLK) Medan |
| | Addressing digital divide | TAFE Queensland, ILO Jakarta, Australian Embassy in Jakarta |
All the sessions recordings are available online on the ILO Jakarta YouTube channel (Click Here) . 
Webinar program
Over 500 people registered for the webinars, with between 101 and 376 participating through Zoom at any one time and with an average of 232 participants per session. The webinars could also be accessed via Facebook and YouTube Live, with 400 to 1,000 reported views of the sessions on the ILO TV Indonesia – YouTube account.
The participants mostly came from polytechnics, public vocational training centres and education institutions with the rest coming from government ministries, the private sector, non-government organisations and community service organisations. Overall interest from around Indonesia was excellent, with attendants coming from Indonesia's all 34 provinces.
Participants` feedback
Feedback was positive with participants indicating strong demand for more webinars. Participants said the presentations were very relevant to their current needs for shifting into blended/online learning.
Summary of results of final participant surveys
Most useful three topics:
Development of pedagogy skills for instructors: 64%
Utilising virtual reality (VR) technology: 45%
Policies required; designing and producing online TVET materials: each at 40%.


Three topics that people want to learn more about:
Development of pedagogy skills for instructors: 69%
Policies required; building the system; utilising new technologies; assessment and certification: each at 38%.


Speakers were rated as very good (88%) and good (12%). The topics and content were rated equally – 50% good and 50% very good while the overall management of the webinar series scored a 'thumbs up' recording 30 % and 70% very good.