Defence industry training program boosts job opportunities – South Metropolitan TAFE WA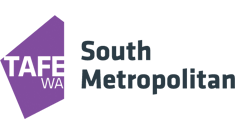 Defence industry training program boosts job opportunities for women and Indigenous people
It is no surprise that South Metropolitan TAFE (SM TAFE) in Western Australia has cemented its position as a national leader and training provider in the defence industry.
In 2022 the college was named Academic Institution of the Year at the 2022 Defence Connect Australian Defence Industry Awards and also recognised as Western Australia Training Provider of the Year.
With the current Aboriginal and Torres Strait Islander trainees soon to graduate from the latest cohort of the Defence Industry Pathway Program (DIPP), a collaborative initiative with Defence (Australian Government), the future of Australia's defence industry is looking very bright.
The DIPP has gained much success in promoting the defence industry as an exciting, booming career prospect, particularly for under-represented groups in the workforce such as women and people from Aboriginal and Torres Strait Islander backgrounds, with many already securing employment within the industry.
Launched in 2021, the program offers a 12-month traineeship, providing students with important skills in job areas of demand including cyber security, supply chain operations and technical engineering.
It also offers life-skills training and support such as driving instruction and transport assistance to enable students to easily travel between home, SM TAFE and their work placements. This particularly assists students who need to travel long distances to study, including one trainee who travels more than 67 kilometres daily and one who has relocated from Exmouth to Perth.
There is no one more excited for her future than Angela Dann, a proud Wajarri Yamaji woman and DIPP graduate, who has recently completed her qualification with great determination to succeed after overcoming many life barriers.
After many years caring for her son diagnosed with autism, Angela decided to pursue her passion for maths and design and  by undertaking the Certificate III in Defence Pathway at SM TAFE.
However, having to raise and support a child with complex needs and to manage work and student life, did not deter her from deciding to pursue a career in logistics and engineering.
"I chose this program as I was looking for a different career pathway after being a carer for the past 13 years," Angela said.
"It has provided me the opportunity to pursue a new career, with a full range of wrap around support to assist along the way."
After receiving her qualification, Angela continued working at her host company BAE Systems Australia – a company that provides some of the world's most advanced, technology-led defence, aerospace and security solutions, where she has put her skills and knowledge into practice.
As testament to her success, Angela recently won the South Metropolitan TAFE Aboriginal and Torres Strait Islander Student of the Year Award, receiving high praise for her achievement in the DIPP.
SM TAFE Managing Director Terry Durant said she had nothing but admiration for women such as Angela who had chosen the defence industry for their career pathway.
"At SM TAFE, we understand that it's not an easy task to juggle the competing demands of being a mum, carer, employee and student," Ms Durant said.
"Our dedicated lecturers and work-placement employers have together provided outstanding mentoring and training to students in a real-life environment, using the latest advancements in defence industry technology.
"The defence industry is a growing area of demand and it's fantastic to see such talented women such as Angela entering this dynamic workforce.
"She is not only an incredible ambassador for women but also for her entire community."
A specialist defence industry team is available at the Jobs and Skills Centre (JSC), located at SM TAFE in Rockingham, to help with information about training and support and advise about career options.
All services at the Rockingham JSC, and at all other JSCs across WA, are free and available to anyone.
For more information on available defence industry courses or the DIPP, visit www.southmetrotafe.wa.edu.au
Republished with kind permission of South Metropolitan TAFE