Cultural sensitivity key to training success – Charles Darwin University
Northern Territory (NT) 2019 Training Provider of the Year Charles Darwin University (CDU) is committed to improving life outcomes for its regional and remote Indigenous VET students.
As the only dual-sector university based in the NT, CDU VET has a strong record of improving education, health and leadership opportunities for First Australians, who make up 30 per cent of the Territory population.
CDU VET provides access to education and employment by offering teaching and learning pathways in English language proficiency, literacy and numeracy education, and a range of practical, work-oriented programs.
Pro Vice-Chancellor Ashar Ehsan said the VET teams actively engaged with First Australians to shape skills and development in ways that were culturally appropriate, meaningful and productive.
"Our teams are acutely aware that our regional and remote students can experience significant disadvantage when compared to their peers in cities and regional centres," Mr Ehsan said.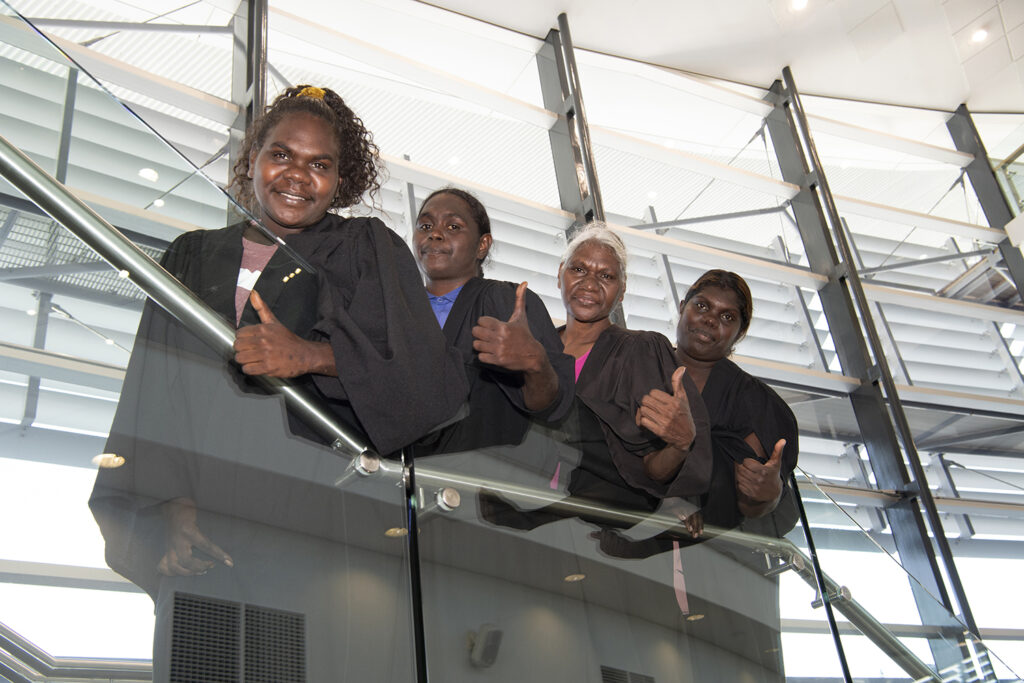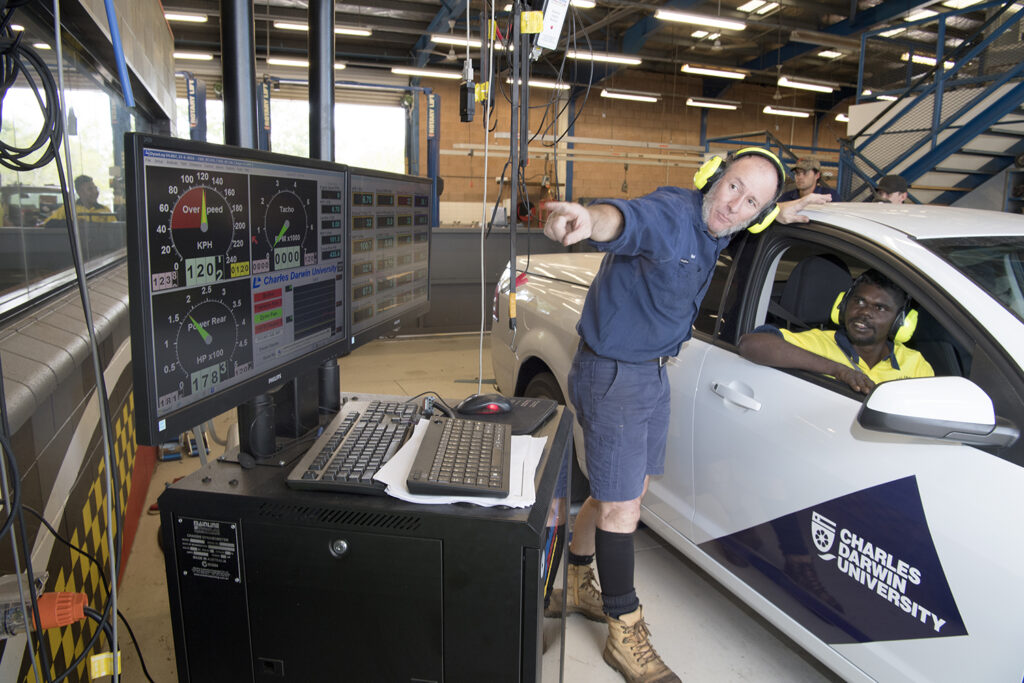 "In addition to access issues, more than half of remote Indigenous communities speak an Indigenous language at home and in very remote areas this number increases, where English can be a third or fourth language.
"To ensure the best outcomes for students, CDU works closely with local Indigenous organisations, regional councils, government agencies and other service providers to assist students to overcome a range of contextual, educational and personal challenges to participation in VET."
 "A single-pedagogy approach to VET does not fit the diversity of regional and remote communities. What works for VET learners can only be really understood in the context of their local culture and community," Mr Ehsan said.
"Relational pedagogies based on care, trust and respect are producing positive outcomes for students, including the skills, knowledge and attributes students need for work, and a range of other benefits such as enhanced confidence and personal empowerment."
Mr Ehsan said key capabilities demonstrated by CDU VET educators included:
Expansive cultural knowledge and understanding
The ability to work with low literacy, (English) language and numeracy learners
Proclivity to be innovative, creative, resilient and resourceful
Ability to build positive and trusting relationships with VET partners and Indigenous students and their communities.
He said high levels of professional technical skills were also important, as was the ability to interpret units of competency to make them meaningful for regional and remote students, and to create fair and reliable assessments that built a picture of competence over time.
An evaluation report titled Ready for Work was published in 2019 and was undertaken by VET policy researcher Dr Melinda Waters, who looked at seven unique case studies on training in different communities across the Northern Territory that included: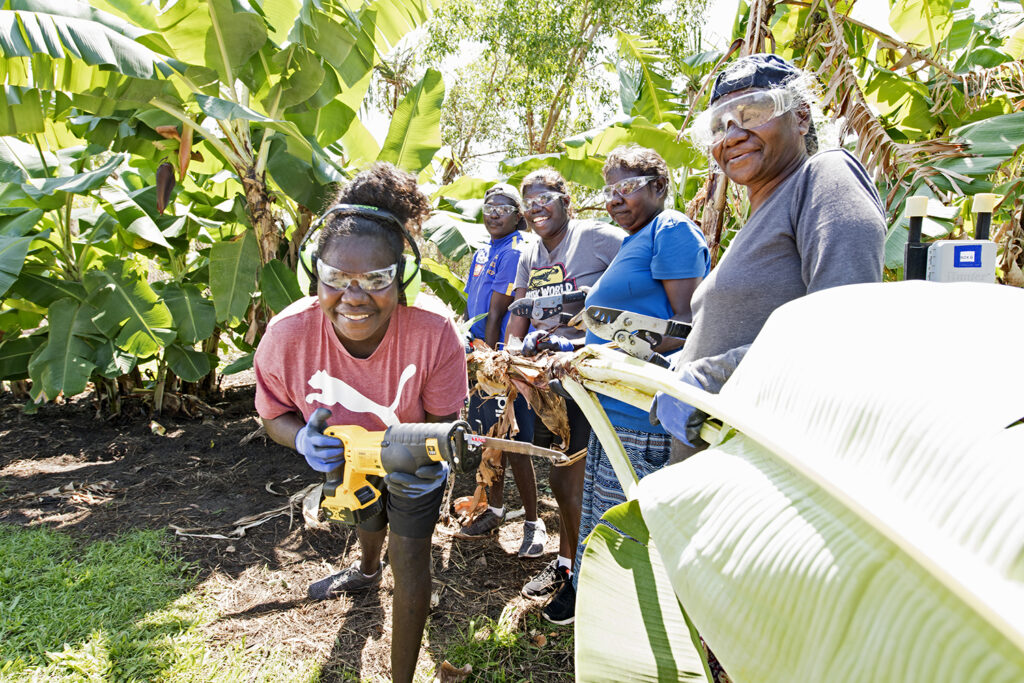 Preparing for Work at the Gulkula Regional Training Centre
Working Together – an early childhood education training in Ngukurr and Ltyentye Apurte (Santa Teresa)
Learning in Community – community night patrol training in the Barkly region
Learning on Country – park ranger training in Jabiru and Maningrida
Learning on the Job at Dundee Beach and Berry Springs
More than Horticulture – training VET students on Tiwi Islands
Home and Community Care training in East Arnhem Land.
"The case studies illuminated the many challenges faced by regional and remote VET students in the NT and the respectful and supportive way CDU VET educators and their partners were assisting students to overcome the challenges to achieve positive outcomes," Mr Ehsan said.
CDU VET has also embarked on a Maritime Training program for Indigenous and non-Indigenous students in the form of "Coxswain" courses, which bestow on successful graduates the qualification to command a commercial vessel of up to 12-metres in:
Program Co-ordinator for Maritime studies,  Paul Williams said the course started in 2019 and was aimed at Year 10, 11 and 12 students. This year VET Maritime is delivering to schools at Baniyala, Nhulunbuy in the East Arnhem region, and several schools in the Darwin area.
"In 2021 we are looking to expand the reach of the Coxswain program to seven or eight schools," he said.
"We currently have about 15 Indigenous students who will be qualified to command vessels engaged in, for instance, crew transfers, commercial fishing and sea ranger patrol operations – which is especially important in the context of ongoing negotiations about granting exclusive fishing rights around Indigenous lands."