CDU leads way teaching Indigenous languages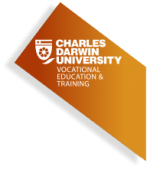 Charles Darwin University is offering courses in three Indigenous Australian languages this year, more than any other university in the country.
Students interested in learning an Indigenous language can choose from Yolŋu Matha from East Arnhem Land, Arrernte from Central Australia and Bininj Kunwok from West Arnhem Land.
All courses are available online and in a variety of formats, including short courses, undergraduate and postgraduate study options.
Indigenous Futures, Arts and Society College Dean Ruth Wallace said the Yolŋu Studies program had been offered at CDU for more than 25 years, while Arrernte had recently relaunched and Bininj Kunwok would be offered for the second time after starting last year.
"CDU recognises the value of Indigenous knowledge and ensuring its place in academic life across a range of disciplines," Professor Wallace said.
"Learning an Indigenous language is not just about communication, it involves learning about identity, culture, kinship, land, law and respectful interactions with Indigenous people.
"As the university of the Northern Territory, we are proud to be leading the way with the number of Indigenous language courses on offer, as well courses designed for Indigenous people who are wanting to study and research their own language."
Yolŋu Studies Lecturers, Gawura Waṉambi and Joy Bulkanhawuy work closely with Yolŋu teachers and students, providing guidance, cultural authority and education.
Mr Waṉambi, a Marraŋu man, said many different languages continued to be spoken by tribes across East Arnhem Land, as well as the more widely known form of common Yolŋu language taught in CDU's Yolŋu Studies program.
He said it was important to remember that every clan has its own language, which is central to identity, communication and culture.
"My language describes who I am and allows me to communicate with all the other tribes around the East Arnhem Land region," Mr Waṉambi said.
"Our language was given to us by our ancestral beings; it is a part of who we are and our identity. We are very strong in our language and we don't want to lose our language."
Mrs Bulkanhawuy, a Djambarrpuyŋu woman from Elcho Island, said keeping language strong was important for future generations.
"We teach our language so we can communicate, work together and better understand each other. Language is very important for Yolŋu people – it will be there for our descendants layer after layer," Mrs Bulkanhawuy said.
Professor Wallace said students undertaking Indigenous language studies at CDU would be guided and supervised by language authorities, such as Mr Waṉambi and Mrs Bulkanhawuy, who were caring for their languages.
"Where it is not possible to teach the language on country, CDU has expert people with appropriate authority to teach either online or in classrooms," she said.
"This creates useful and important collaborations between Indigenous and non-Indigenous people, engaging with different knowledge practices and leading to deeper understanding."
The Arrernte course is offered in partnership with Batchelor Institute and is run from the Desert People's Centre where Kumalie Riley, Central and Eastern Arrernte speaker and Angela Harrison will operate an online classroom.
The Bininj Kunwok course is offered online only, under the authority of the Bininj Kunwok Regional Language Centre.
For more information about the Indigenous language courses on offer through CDU visit : https://www.cdu.edu.au/indigenous-futures-arts-society/humanities-social-sciences/languages
Copied from https://www.cdu.edu.au/news/cdu-leads-way-teaching-indigenous-languages