Victorian Tunnelling Centre builds infrastructure skills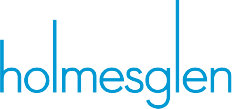 MetroHub and Victorian Tunnelling Centre
Together, CYP Design and Construction (CYP) and Holmesglen Institute have created the Victorian Tunnelling Centre (VTC), a one-of-a-kind skilling facility based on international best practice. This follows the partnership's earlier work on MetroHub, a jobs and training centre for Melbourne's Metro Tunnel Project.
CYP is a joint venture of John Holland, Lendlease and Bouygues delivering the Metro Tunnel Project's rail tunnels and underground stations.
Early relationship building
MetroHub was conceived during the early stages of CYP's tender process. It provided training and employment to thousands of Victorians, helping CYP meet the State's Major Projects Skills Guarantee. 
A highly collaborative and joint commitment to agreed objectives was formed from the outset.
Holmesglen drew on their partner's expertise in major tunnelling projects globally, with CYP providing technical advice and oversight for the VTC.
VTC's Steering Committee and Advisory Group ensure industry needs are met by including senior representatives from a range of Tier 1 construction companies, utilities companies, and peak bodies for tunnelling.

The centre is now supporting many other major infrastructure projects, including Melbourne's current West Gate Tunnel and North East Link Project.
Members of CYP's training and recruitment team co-located with Holmesglen staff at MetroHub. And it's common for VTC staff to be recruited from major construction firms.
Holmesglen Institute has become more practically focused in understanding the needs of the tunnelling industry, gaining deep insights into what's required at various stages of major projects.
With a decades-long pipeline of major construction projects to be delivered in Victoria, there are many opportunities to prove that, when established properly, collaborating with industry has fantastic outcomes for all.