TAFE RESPONDING TO COVID-19
TAFES ARE OPEN FOR BUSINESS BUT IT'S NOT BUSINESS AS USUAL
These continue to be unprecedented times with the COVID-19 pandemic impacting lives and livelihoods. TAFE leaders are playing their part in ensuring their institutions, teachers/staff and students continue to be connected and adapting to new ways of learning.
TAFEs around Australia have been collaborating regarding education delivery, engaging with peak industry bodies to prioritise learning, and working with quality standards bodies in the development of the alternative delivery models.
These web pages bring together how TAFEs are responding to the COVID-19 environment. In the spirit of collaboration and ongoing learning we welcome your feedback at communications@tda.edu.au.
TAFEs at work - adapting and transforming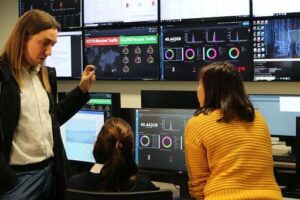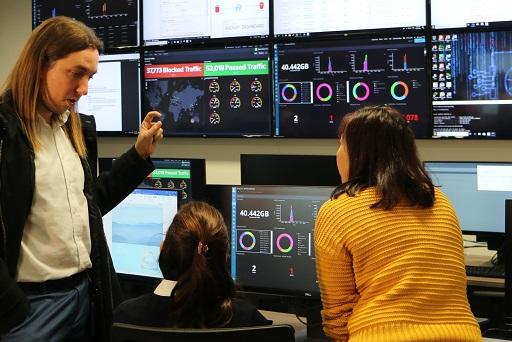 Malicious cyber activity is growing worldwide, driving a dramatic increase in demand for cyber security solutions. Over the next decade the Australian cyber security industry is forecast to almost triple in size. This growth translates into an additional 11,000 jobs.
Read More »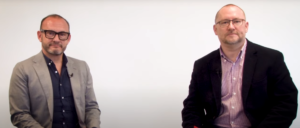 David Coltman, Chief Executive of TAFE SA and Mark Westwell, Chief Executive of the SA Certificate of Education (SACE) Board, answer high school students' questions regarding study in Term 2 and beyond.
Read More »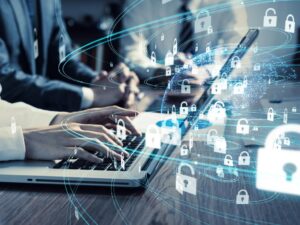 Steffen Faurby, the new Managing Director of TAFE NSW says the response of TAFE NSW staff to adapt teaching during COVID points to new skills required of workers and transformation of the approach to vocational education
Read More »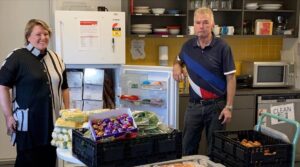 Janelle Chapman is the lead for all international business activities for TAFE Queensland, the largest VET provider in Queensland. With more than 30 years of experience in VET, Janelle is a strong advocate for the TAFE sector. She is also the Vice President of the International Education Association of Australia which represents all providers for international students. In this video Janelle highlights some of the great work that is being done in Queensland to support international students.
Read More »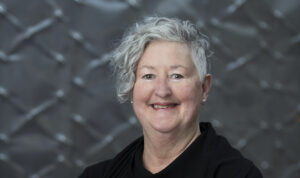 Rich conversations about pedagogy, keeping staff and students safe, strong advice where needed and collaboration at pace and with good will. Read other reflections from Margie Fixter, of TAFE SA
Read More »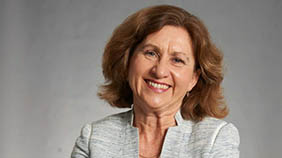 Jenny Dodd has been the CEO of TasTAFE for over two years and previously worked at TAFE Queensland and the Canberra Institute of Technology. In this video Jenny shares some insights on how TasTAFE staff have been re-thinking how they deliver and work together to meet the challenges of the new COVID-19 environment.
Read More »
Students responding to COVID-19

Free, full qualification TAFE courses in Victoria have provided opportunities for thousands of people to gain new knowledge and skills, or re-skill to meet changing industry demands.
Read More »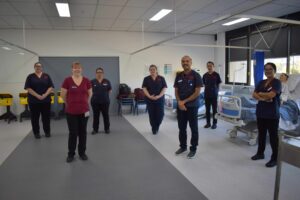 In the International Year of the Nurse and Midwife, a group of CIT students have successfully graduated as nurses during this tough COVID-19 time.
Read More »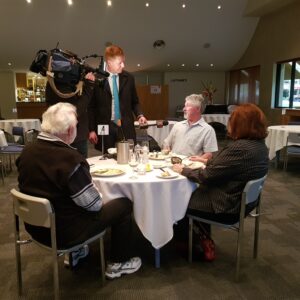 7 News visited TAFE SA training restaurants, hair and beauty salons and massage skills labs, where students provide excellent services to the public for a fraction of industry-standard prices. Handy during COVID!
Read More »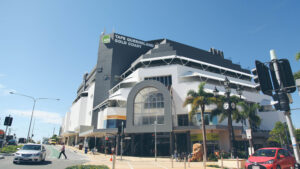 COVID-19 took Ellie Foley's job, but she turned the loss into an opportunity to pursue her dream career as a nurse.
Read More »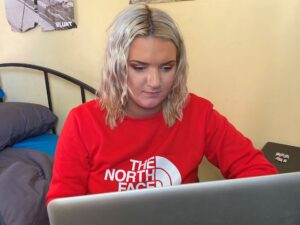 Juggling online learning with caring for a nine-month-old and home schooling a six-year-old has not been easy, but for one student it's been a rewarding experience, thanks to the support of TasTAFE teachers.
Read More »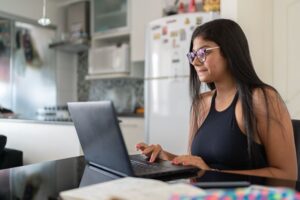 Positive learning experiences, more flexibility to balance home life and study, reduced travel time and gaining new confidence to learn in an online environment are just some of the reported benefits of online and blended learning at South Regional TAFE in Western Australia.
Read More »
TAFEs working with business and industry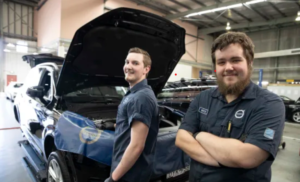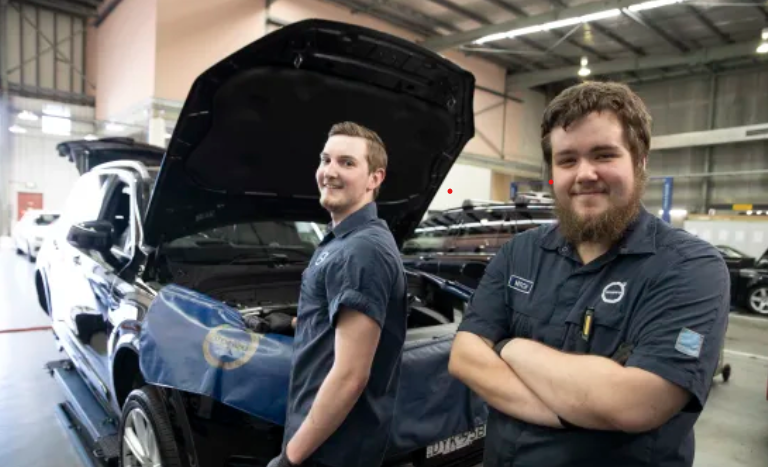 With increased government funding for apprenticeships and traineeships in response to the COVID-19 recovery, timing is right for employers and TAFEs to work together and increase the number of apprentices and trainees. For example, TAFE NSW has recently partnered with MSX International as the national training provider for Volvo apprentices.
Read More »

With climate change our summers are likely to become hotter and drier as experienced during last year's horror fire season. TAFE NSW has developed a wildfire awareness course with the Australian Fire and Emergency Services Authorities Council. It is the minimum qualification for personnel who support firefighters on the frontline, including police, ambulance officers, wildlife carers, media liaison personnel, first aid officers, utility company employees and campground hosts.
Read More »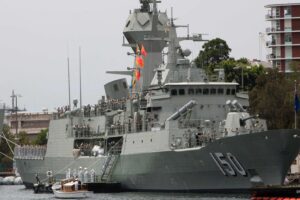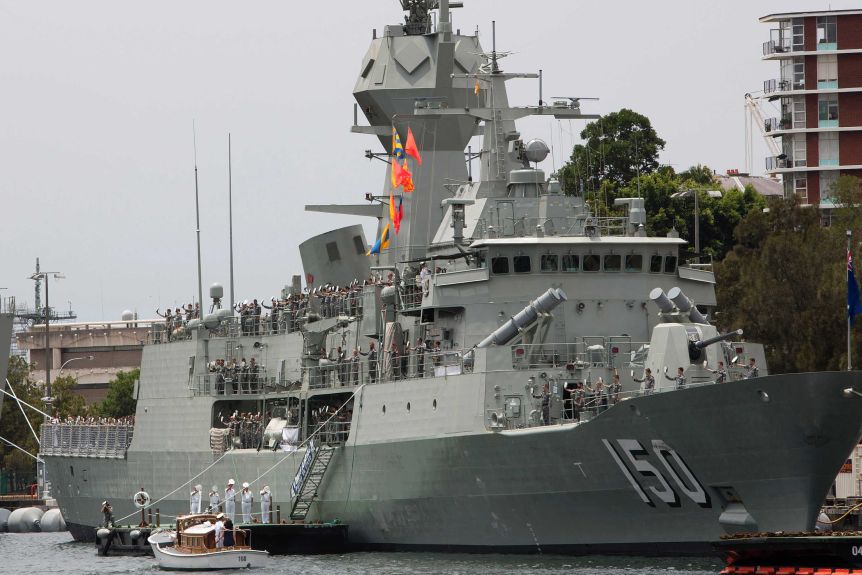 TAFE SA has collaborated with Odyssee Aus Engineers to develop a virtual ship engine room at its Regency campus. The cutting edge technology got a big thumbs up from the students.
Read More »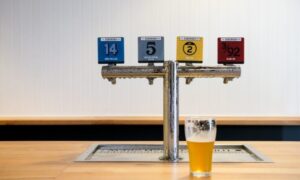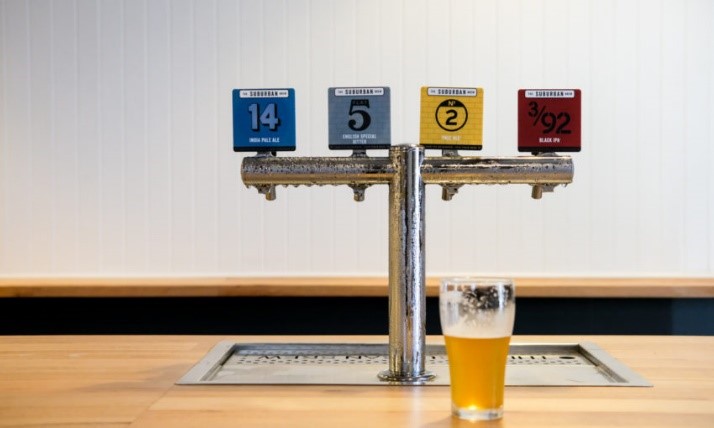 Two of TAFE SA's brewing graduates run Adelaide indie brewery, The Suburban Brew, which opened in early September. TAFE provided the chance for the graduate entrepreneur to change careers and follow his passion and meet his future business partner.
Read More »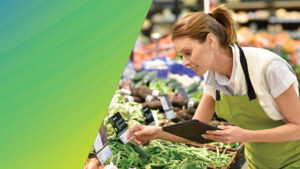 TAFE Queensland has developed a range of solutions for businesses that will help keep employees and customers safe from COVID-19 outbreaks. Inclusion of training in business COVID Safe or workplace health and safety plans will help them become a COVID Safe organisation. Skill sets and micro-credentials are on offer to upskill the workforce, safeguarding them and customers against COVID-19
Read More »


In 2018–19, tourism contributed $60.8 billion to Australian GDP and provided jobs for more than 5% of the national workforce (666,000 people). The tourism sector has been hit harder than most other industries by the COVID-19 crisis, and skills training will play a large role in preparing businesses for a post-pandemic environment.
Read More »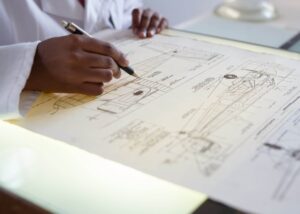 STEM occupations are traditionally associated with higher education, but did you know that more STEM workers in Australia possess a VET qualification than a university degree?
The Australian Chief Scientist's STEM Workforce Report reveals that out of 11.5 million workers in 2016, 10% had a VET STEM qualification and 6% had a university STEM qualification.
Read More »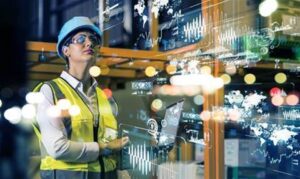 COVID-19 has resulted in much of vocational education and training (VET) teaching being delivered online. At the same time VET providers are being urged to collaborate with employers to equip workers with skills to deal with increasingly digitised industries.
The recommendation comes from new 'good practice guides' released by the National Centre for Vocational Education Research (NCVER), which are designed to ensure training providers are delivering relevant content to future workers.
Read More »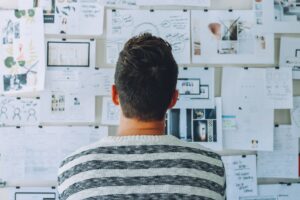 As policymakers look to options for stimulating the economy and ensuring that local communities recover well after the COVID-19 pandemic, understanding the return on investment (ROI) in technical and vocational education and training will be particularly important. It is also vital for publicly funded VET institutions to understand the ROI as they advocate for increased funding.
Read More »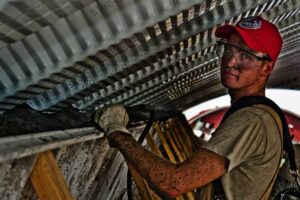 Michael Keating is a former Secretary of the Departments of Prime Minister and Cabinet, Finance and Employment, and Industrial Relations. He was also a member of the Boards of Skills Australia, the Australian Workforce and Productivity Agency and the South Australian Training and Skills Commission, and he has led separate reviews of the VET systems in NSW and SA. He is presently a visiting fellow at the Australian National University.
Read More »
Francesca Beddie, former General Manager for Research at NCVER and now tertiary education commentator writes about the impact of COVID-19 on tertiary education in Australia and calls for fairer arrangements between universities and vocational education.
Read More »