Apprentices and Traineeships
Apprenticeships play a very important role in Australia's system of skills development, having had a long history of successfully combining paid on-the-job training in tandem with formal skills and knowledge development[1].
The Australian apprenticeship and traineeship system is characterised by the following[2]:
An education and training regime set up by, or with the approval of, governments;
A relatively large system on a world scale;
Routinely comprises young people and adults, and part-time workers;
Includes a large range of occupations; with a range of training lengths from one to four years;
Apprentices' legal status is that they are employees, and they are paid as such;
Employers are responsible for the development of the apprentice;
Some financial incentives and tax concessions are provided to employers and also to apprentices (for example, tools allowances);
It has relatively low rates of completion, but involves high rates of progression to a permanent job for those who complete;
Includes on-the-job and off-the-job training; the off-the-job training is usually in adult VET training providers;
Results in the awarding of a qualification and/or licence and/or some other recognition that enables an occupation to be practised independently once the apprenticeship is successfully completed.


In terms of policy the draft VET Roadmap[3] formulated by Federal, State and Territory governments serves as a broad framework for considering VET system reform. An important part of the roadmap is to reform apprenticeships. This includes to explore alternative models for employment-based training, improve employer navigation through the system, refine data collection and review existing government and industry support for apprenticeships and trainees.
[1] Stanwick, J; Ackehurst M & Frazer K 2021, Issues in apprenticeships and traineeships – a research synthesis, National Centre for Vocational Education Research
[2] Smith E 2021, The expansion and contraction of the apprenticeship system in Australia, 1985-2020, Journal of Vocational Education & Training
[3] Department of Education, Skills and Employment 2021, Vocational Education and Training (VET) Reform Roadmap Draft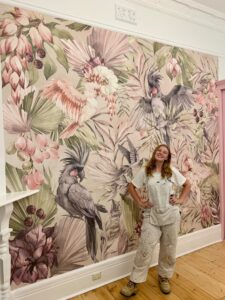 An all-girls Try A Trade program was recently held at TAFE SA's Tonsley Campus giving participants the chance to explore trades traditionally dominated by males.
Read More »