Refreshing new career – TAFE Queensland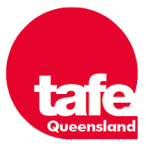 Refreshing new career - Jennah Halley, Apprentice of the Year 2022
Refrigeration technician Jennah Halley is making her mark in a male-dominated industry. Jennah, a proud Aboriginal woman, accidentally fell in love with her trade. What began by helping her brother turned into a fulfilling career.
"I love fixing things and making things work, whether it be a brand new install or a breakdown. There is always problem solving and fault finding involved in my job, which means that I never stop learning. I started five years ago now and it's just been awesome, it's a great career," Jennah said.
"My job is incredibly rewarding because I get to help people, whether it's my workmates, my customers or my family. Living in Far North Queensland we all need air-conditioning and refrigeration, so it's nice to be able to help people."
The mother-of-four said beginning an apprenticeship in her 30s was a learning curve.
"Coming back to school was harder for me. I hadn't been at school for about 20 years, so it was a little bit different. But the TAFE Queensland teachers just walked me through and I never ever found that I couldn't ask for something to be explained differently. Then it was just about tailoring my study to the way I needed to learn."
Despite a strong demand for air-conditioning and refrigeration workers, women make up just one per cent of the industry's national workforce.
"I am lucky to work in one of the well-paid trades. As an apprentice, you're getting paid to learn. Learning a trade takes hard work and dedication, but you're gaining a lifelong career. I am lucky that I found something I love and I get paid to do it."
Jennah said forging a career in a male-dominated industry allowed her to provide for her family in more ways than one.
"My children are my biggest cheerleaders. I have three daughters and one son. Every year for mother's day, I get a card and it says 'My mum knows how to use tools', 'My mum fixes everything', 'My mum fixes people's air-cons'. It's about teaching my kids they can do anything and they know that mum's doing what dads do, so that's a big thing to my kids."
Recently married, Jennah said her partner was a daily source of inspiration and support.
"My husband is also a refrigeration technician and he's been in the industry for 18 years. He literally held me accountable the last year of my apprenticeship by talking shop. He made wiring boards so I could fit in extra training and he helped me learn more about fault finding. He even borrowed a coolroom on wheels so I could practise at home ahead of my final assessment. Anytime I doubted my ability he's the one who corrects me and boosts me up."
Jennah is a passionate advocate for women in trades and she wants to break down stereotypes.
"I want to say to all the young girls or women, I'm 37 so I'm not a young girl anymore, go and do it. There's a lot of my job that I have to improvise to do, the strength side or the height side of things. There's nothing that I can't do that the guys can do at work, and probably my biggest supporters are my workmates. So if you can find that crew and that support, go and do it because it's rewarding and it's empowering as a female and as a woman and a mum."
Jennah's dedication earned her a Cairns Trade Excellence Award for Female Trade Student of the Year. It was the first in a slew of trophies that would come Jennah's way. She was also named the 2022 Tropical North Queensland Harry Hauenschild Apprentice of the Year at the regional Queensland Training Awards and she won the same title at the state finals. From there, Jennah went on to be crowned the Apprentice of the Year at the 2022 Australian Training Awards.

Re-published with kind permission of TAFE Queensland