RACV Solar and Holmesglen Institute partner to deliver renewable energy training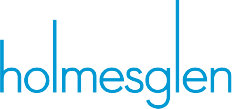 Solar systems generating over 1 million kilowatt hours of energy each year and commercial battery storage will be installed across Holmesglen's Moorabbin and Chadstone campuses in Victoria.
This was made possible by Holmesglen, one of Victoria's largest TAFEs, securing $2.1 million in Victorian Government funding to install this array of renewable and energy efficiency technologies across the two sites. As part of the installation, a section of car park at the Moorabbin campus will be roofed and a large solar array installed along with electric vehicle charging stations.
Nick Staikos MP, Member for Bentleigh, unveiled the solar installation at Holmesglen in mid July 2021, saying it was an example of the state government's commitment to renewable energy by funding jobs of the future.
RACV Solar is also an industry adviser to Holmesglen's renewable energy programs, offered as part of the electrical apprenticeship training. Holmesglen's three programs: 'Working Safely in the Solar Industry', 'Design and Install Grid Connect PV Systems' and 'Grid Connected PV with Battery Storage', are taught at the Moorabbin campus Renewable Energy Centre for Excellence.
RACV Solar has installed the solar panels and battery storage system so learners can safely access the installations in order to gain an understanding of the correct installation and setup of a commercial-sized renewable energy system. This will ensure learners undertaking the programs will receive hands-on experience on large-scale commercial projects, with access to industry experts and the best possible training.
This game changing project includes a number of industry leading elements:
800kW of solar across the rooftops of Holmesglen facilities;
A wide range of different solar panels with Clenergy framing, connected to an Enphase Energy monitoring system, to show the difference performance of various products and technologies;
A solar and battery classroom, featuring the latest hardware and software by Fronius Australia, Solar Analytics, Mondo, Selectronic Australia, PowerPlus Energy and Tesla;
A bespoke training program, designed by our industry experts, to create the next generation of renewable energy designers, installers and engineers;
A 130kW solar carpark structure at Moorabbin, with multiple EV charging stations;
A new apprenticeship pathway program, creating work experience and job opportunities for Holmesglen students.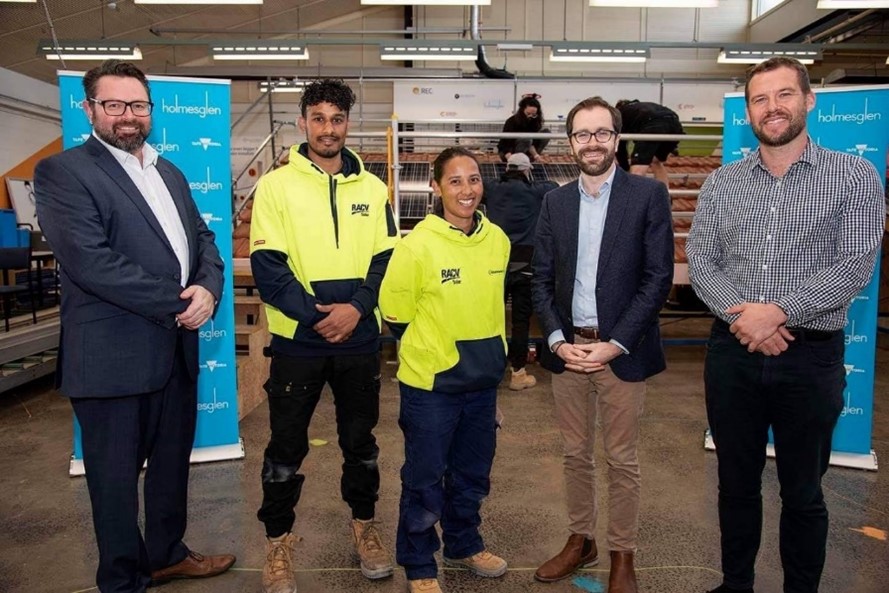 The first two Holmesglen students pictured above, Nav and Melinda, have already secured an electrical apprenticeship with RACV Solar. Melinda is the first female apprentice in the Melbourne team, and will be working with industry to encourage more female participation in this emerging sector.
Holmesglen's Associate Director of Energy and Infrastructure, Dr. Ross Digby, welcomed the initiative. "These programs deliver accredited, high quality, industry-based training that equips electrical apprentices and qualified electricians to work in the growing renewable energy sector", he said.
"We're thrilled to be partnering with RACV Solar, who have provided much-needed equipment, industry advice and who are also a future employer for our apprentices."
Andy McCarthy, CEO, RACV Solar, said the burgeoning renewable energy sector offered many employment opportunities for young people and that these would only increase as more and more people switched to solar power.
"These programs will not only equip young people for the jobs of the future but demonstrate RACV Solar and Holmesglen Institute's commitment to helping Victoria achieve its renewable energy targets by 2030," he said.
"We're also excited to see that the solar industry is attracting a diverse group of young apprentices, students and career changers. There are no barriers to a fulfilling career in solar!"
Adapted from an article written by RACV Corporate Communications.