Message from Steffen Faurby, Managing Director, TAFE NSW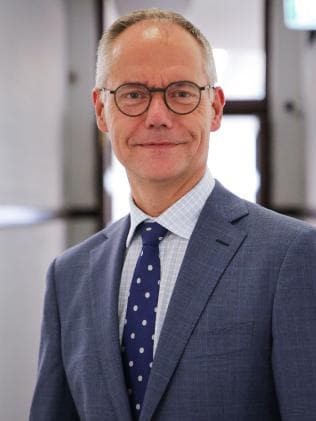 Prior to joining TAFE NSW, Steffen had a successful career in the public transport sector. Most recently he was CEO of State Transit Authority of NSW and before that CEO of Harbour City Ferries, the operator of Sydney Ferries in partnership with Transport for NSW.
Steffen has 30 years of global experience in building high-performing teams and delivering complex projects in both the public and the private sector. Prior to moving to Australia Steffen held executive leadership roles in Europe and USA.
As Managing Director, Steffen is focused on strengthening TAFE NSW's position as the leading provider of vocational education and training in Australia. This will be achieved through working collaboratively with key stakeholders, maintaining a strong customer-focus, and ensuring resources are prioritised for frontline teaching and delivery.
Australia is the land of opportunity. I settled here a decade ago from Denmark with my young family for just that reason. But we can all be ­forgiven for struggling to see ­"opportunity" in this pandemic.
It's been hard for families like mine with relatives on the other side of the world.
It's even harder for businesses forced to close down and employees who've been laid off. Worse still for families who have lost loved ones.
COVID-19 is forcing us to build resilience and to think more flexibly about how we go about our work. This means understanding the new skills businesses and their employees will need to rebuild in a post COVID-19 world.
Online security has never been more important.
Our ability to pivot business models and re-skill workers will ultimately determine how quickly things return to normal.
Over the past few months, the retail sector has been a casualty to the social distancing restrictions which have had the effect of driving spending online.
If traditional retailers are to survive this rapid online shift in consumer behaviour, they need a workforce equipped with the skills for digital marketing, online inventory management, eCommerce strategies, and online customer service.
Increasingly, we should expect to see retailers looking to upskill their employees in these areas.
The events industry is also grappling with what long-term ­social distancing means for its business model. This means pivoting live events to virtual webinars, learning to engage with online audiences, and working with virtual reality and interactive technologies.
For those employed in tourism, or for mum and dad investors who make a living through short-term home rentals, this means training their employees in new cleaning protocols and hygiene control.
Similarly, those working in the manufacturing industry will need to develop skills in coding and automation to ensure business resilience into the future.
TAFE NSW is already experiencing strong demand for skills in coding, and we're fast-tracking a steady stream of graduates to fill jobs in web technology and software design.
The Australian Government and domestic manufacturing industries are supporting a shift towards increased onshore manufacturing in areas such as medical supplies, pharmaceuticals, food processing, and hi-tech devices.
And with that comes the need for more training in advanced manufacturing techniques.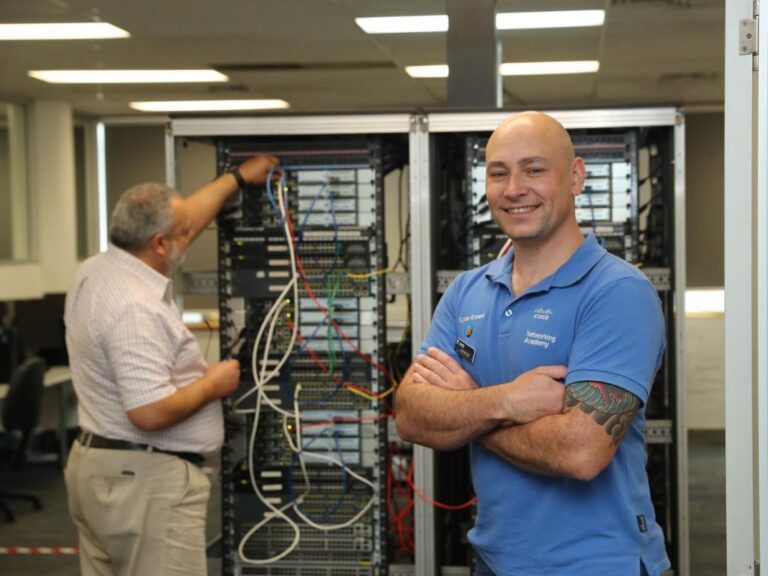 Even before the pandemic, Australia was experiencing a surge in demand for software and application programming jobs, with nearly 33,000 new jobs created in the past three years. Skill shortages in information technology will continue to widen without a concerted focus on rapidly developing these skills.
More crucially, the recent upswing in remote working has revealed a need for a more sophisticated awareness of cyber security. This growing field transcends the IT industry, and extends to all professions from teachers, to retail owners, to counsellors.
In fact, online safety is now a critical skill for anyone who is operating in an online environment in which networks and technology are vulnerable to hacking and phishing attacks.
We should expect to see cyber security awareness become more mainstream in Australia's classrooms.
If one of the by-products of COVID-19 is the realisation many jobs can be successfully performed remotely, then we should expect to see traditional offices transform more permanently. Remote working will open up a world of opportunity for people who for one reason or another have been excluded from employment because they are home-bound. In the right circumstance, with the right technology, and the right training, virtual offices can and do thrive.
Technology skills are now fundamental for frontline health staff who have rapidly migrated their services to a telehealth environment. Screen-side etiquette, digital communication skills, medical administration, and managing patient information in an online environment will be critical to the future of Australia's health care sector.
If there's any positive outcome from this global pandemic, it will be the adoption of telehealth in under-serviced remote communities across Australia.
It's a sad reality that COVID-19 has seen an increased burden on our mental health services. Calls to Lifeline have jumped 20 per cent and the Australian Government has made a $48.1 million investment in mental health services in recent weeks, signalling a growth area for the community services sector. There is also an opportunity for managers and employers to upskill in leading remote teams, managing staff wellbeing and emergency management.
We know the recovery from COVID-19 will not be easy. But having a multiskilled, agile workforce is the type of resilience that Australia will need to get our economy back on track.
As with all major market disruptions, the training sector will have a vital role to play in reskilling Australians. I am optimistic about the future.
Imagine the GP who has micro – credentials in cyber security, the warehouse and logistics worker who is skilled in infection control, and the boutique owner who has know-how in website design and e-marketing.
These are the types of multiskilled workers the vocational training sector is helping prepare for a post pandemic environment.
From the Daily Telegraph 22 May 2020 – reproduced by permission from TAFE NSW
https://www.dailytelegraph.com.au/coronavirus/tafe-nsw-is-teaching-the-skills-for-workers-to-deal-with-a-postcovid-world/news-story/2d242653295774e5166d34327ed2709f?btr=ac5e677bde8439d20dfdc105a6eec010