Inspiring new career in aged care – Holmesglen Institute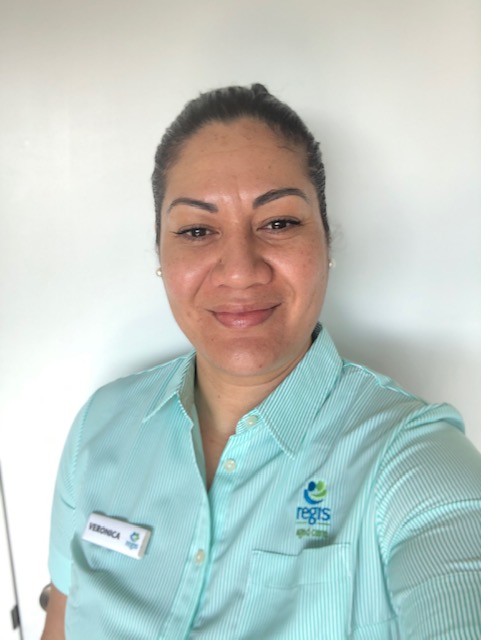 "It was certainly a wonderful and rewarding experience. Holmesglen suited my needs and personal situation," says Veronica.
During her course, Veronica gained invaluable skills and knowledge, including how to work legally and ethically, follow safe work practices, support independence and wellbeing, and provide individualised and personalised support.
She says the course's practical assessments, including a compulsory practical placement opportunity, provided the perfect link between her education and future career.
She completed a four-week placement at an aged care facility, which validated her ambitions and let her experience a professional healthcare environment while she studied.
"Placement was very exciting. I got to put everything into practice that I had learnt during the course, which definitely prepared me for the workforce and gave me the confidence to seek work immediately after my placement."
Along with three fellow classmates, Veronica secured employment at Malvern East's Regis Aged Care, where she is making a positive difference as a personal care assistant.
"We are all currently enjoying our new roles.
"I'm so grateful to my teachers, who changed my outlook on this career and how I looked at studying in general."
Veronica says her teachers trained students about what to expect on placement, including how to respond and implement classroom practice in the workforce and work in a team, alongside nurses and other healthcare workers.
Inspired by these positive study experiences, Veronica is also complementing her new skills and job with further healthcare study. She has enrolled in the HLT43015 Certificate IV in Allied Health Assistance (Physiotherapy, Occupational Therapy) at Holmesglen.
"I will always highly recommend Holmesglen after my experience and am so proud to say I study there.