Berlangganan untuk menerima pembaruan dari tim kami
Anda akan menerima salinan gratis dari kepemimpinan pemikiran yang relevan ketika Anda berlangganan berita kami, pembaruan acara dan peringatan tentang konten baru yang menarik bagi Anda.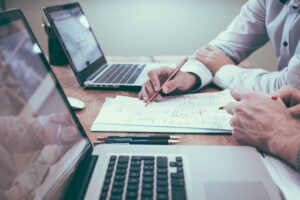 PwC Australia's 25th CEO Survey and AiGroup's CEO Business Prospects Survey, both released in the last two weeks, indicate that businesses will invest significantly in training during 2022The cost of repaying students scammed by disreputable colleges in the VET FEE-HELP scandal has soared to $3.3 billion, and could reach $4.6 billion, the federal government says. The Minister for Employment, Workforce, Skills, Small and Family Business, Stuart Robert said that more than 180,000 students have had their VET FEE-HELP debts re-credited since 2016. Mr Robert said, "dodgy providers specifically targeted people living in public housing, people with disability, people with substance
Baca lebih banyak "