Berlangganan untuk menerima pembaruan dari tim kami
Anda akan menerima salinan gratis dari kepemimpinan pemikiran yang relevan ketika Anda berlangganan berita kami, pembaruan acara dan peringatan tentang konten baru yang menarik bagi Anda.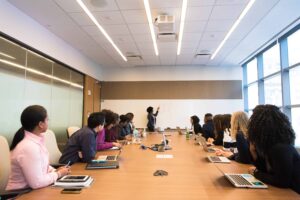 One week into my interim role as CEO of TDA, I have participated in a lot of briefings and consultation discussions, mainly led by the Department of Education, Skills and Employment (DESE). Indeed, I thought I knew much of the agenda, but it seems I didn't have the full grasp of everything that is happening. So, today for the benefit of all TAFEs, I thought I would summarise the main components, acknowledging that this does not fully encompass all that is on the agenda.
Baca lebih banyak "