First Destination Australia scholarship recipient to graduate from Cairns campus – TAFE Queensland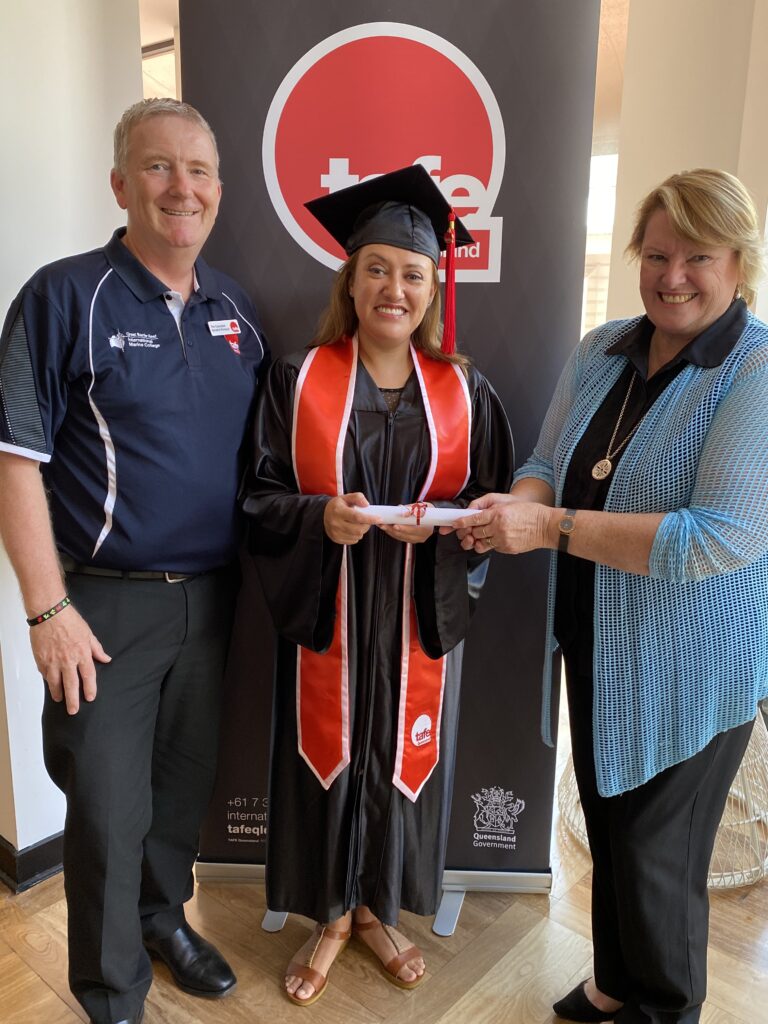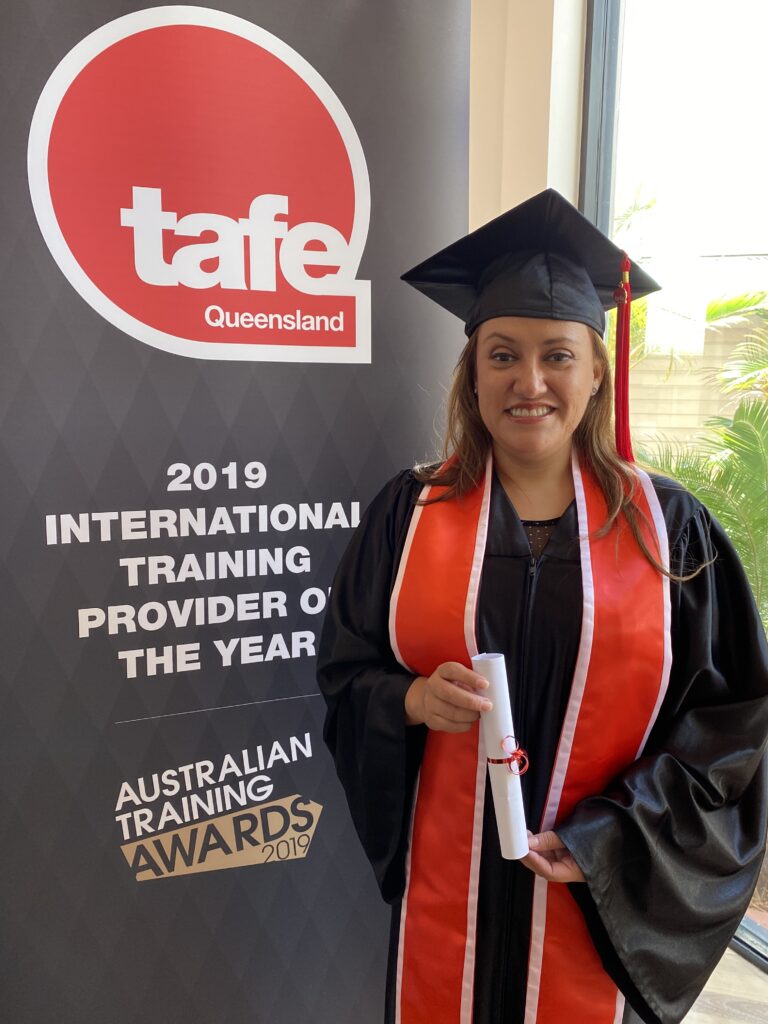 The first of TAFE Queensland's Destination Australia students, Adriana, has successfully completed her Diploma of Hospitality in Cairns at the end of 2020. During her studies, Adriana also represented TAFE Queensland as an international student ambassador for Cairns, and later as a member of the Queensland International Student Advisory Panel (QISAP) representing Cairns and TAFE Queensland.
In her graduation interview Adriana commended the teachers, staff and students at TAFE Queensland for being so supportive and helpful especially during the Covid19 pandemic. "TAFE was my primary support. TAFE became like a family to me and I have so much gratitude for them being part of my life journey". Adriana also shared that she has gained valuable work experience throughout her studies, connecting with the local community and putting her new skills into practice.
Adriana plans to use TAFE Queensland's pathway to university option to continue her studies in Australia in the higher education sector. She aspires to become an entrepreneur and help the international communities around Australia.
The Destination Australia Program is designed to attract and support international and domestic students to study in regional Australia, to grow and develop regional Australian tertiary education providers and offer students a high-quality learning experience.
TAFE Queensland was one of 35 tertiary education providers across 84 locations around Australia successful in the 2020 round of Destination Australia. 257 scholarships were allotted to 17 public and private training providers in 33 locations. They are valued at $15,000 and go towards some or all of the course tuition fees and are available for students undertaking a certificate IV or diploma program in regional areas.
For more information about the scholarships program, visit Destination Australia.