International Study Tours
INTERNATIONAL STUDY TOURS
TAFE Directors Australia (TDA), on behalf of TAFEs, has hosted overseas study tours for many years.  The tours target senior and specialist Australian TAFE staff and aim to:
Share leading practice and gain insights and different perspectives on innovative teaching and learning, employer engagement, applied research and innovation, strategic thinking and skills policy trends;
Provide opportunities for professional development;
Consolidate, expand and build new global networks and partnerships; and
Publish lessons learned in a study tour report which can be used to advocate with governments and industry.
Rationale
Australia is an open economy, service orientated, and, as a global trading nation, increasingly reliant on engaging in global supply chains.  Australia's economy is dominated by the services sector, which accounts for more than 75 per cent of real gross value added (GVA) in terms of contribution to the Australian economy.  On average, services make up nearly a quarter of Australia's total trade in value.  The skills and talent of Australians, therefore, play an important part in building Australia's global competitiveness.
Australia has a strong TAFE sector with a global reputation in vocational education and technical training excellence.  A crucial part of the TAFE sector's success is its willingness to engage with local employers, with training systems globally, with global industry partners, and to constantly evolve.  The need to look outwardly is more important than ever given Australian TAFEs operate in a globalised economy and in the world's largest growth market of Asia.  By understanding and learning what's happening in other jurisdictions, Australian TAFEs and dual sector universities can better anticipate labour market shifts and better prepare students for skills of the future.
Study tour logistics
TAFE study tours are organised and led by TDA.  Importantly, recent study tours have been supported by TDA's global industry partners Cisco and Optus who not only provide valued assistance but also provide access to their global networks and to their expertise and knowledge.
International study tours range in length from 7-10 days and usually incorporate an overseas conference, industry day and site visits.
Study tour reports
Reports of each annual study tour provide a tangible record of what are extremely successful events and provide a platform for future advocacy efforts with government, the tertiary sector and with industry stakeholders.  The reports are disseminated to sector leaders and to governments, and form part of a broader conversation between TDA, industry and government.
Want to participate?
Interest in TDA study tours is at an all-time high.  If you would like to learn more about upcoming study tours, or are interested in information about previous tours, please contact TDA at memberservices@tda.edu.au.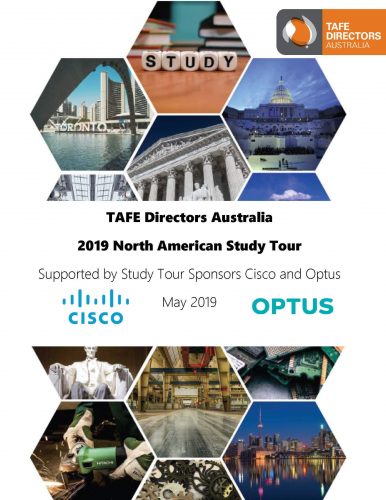 2019: North American Study Tour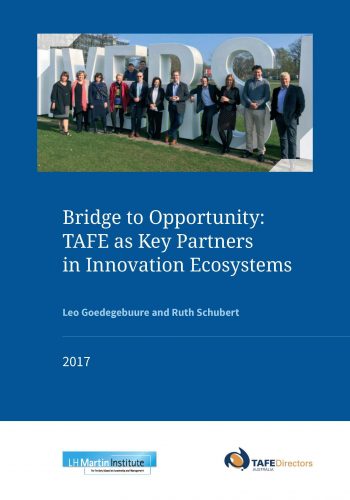 2017: European Study Tour