Commonwealth Supported Places to support under-represented groups into higher education pathways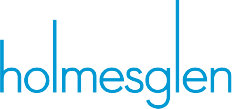 TAFE has long been an attractive pathway to higher education for many under-represented groups including First Nations people, mature-aged, people with a disability, and English as a second language cohorts. This is largely due to the applied nature of higher education delivery, close links with employers, real-world industry experience, smaller class sizes, and the availability of additional learning support.
Many of these under-represented groups that enter higher education pathways have faced educational, social, and cultural barriers that have hindered their options for direct entry into higher education programs. This highlights the importance of having the availability of equitable funding options within these pathways.
The majority of TAFE higher education students currently only have the option to pay full fee or apply for a FEE-HELP loan to defer the payment which comes with a 20% loan fee. Whereas most domestic university students have the option to access the Commonwealth Supported Places (CSP) funding scheme which substantially subsidises the student course fees. The current system disadvantages under-represented groups making it more expensive to pursue pathways through TAFE into higher education.
However, some progress is being made to align the TAFE and higher education funding inequalities. In 2005, Holmesglen Institute became one of the first TAFEs to deliver their own higher education programs by offering degree and sub-degree pathways. Their strategy was to implement higher education programs, particularly for under-represented groups. This was successfully achieved through their Bachelor of Nursing. They achieved great results from 2018 to 2022 with 60% of commencing local students in the Bachelor of Nursing program being the first in their family to commence a higher education program. During this same timeframe, 44% of their commencing students entered with advanced standing from a VET pathway. Due to their success, Holmesglen Institute received a short-term boost in Commonwealth Grant Scheme places for the Bachelor of Nursing.
Chisholm Institute also provides several higher education options including some pathways that take students from diplomas through to bachelor qualifications. An example of this is the Bachelor of Psychology degree which requires students to complete a diploma as part of the three-year program.  Students have the option to leave at the end of the second year or continue to receive a degree after completion of the third year.
The majority of Chisholm students come from areas which are known for their low socioeconomic status. This psychology pathway model enables students who would have previously faced barriers to pursue a psychology career with a pathway to success. Unfortunately, the students entering this pathway program only have the option to either pay full fee or to defer their payment through FEE-HELP with the 20% loan fee.
Dr Ben Allitt, Dean of Education at Chisholm Institute has said that TAFE Higher Education Providers (HEPs) are the best opportunity for the continuation of education through pathways to a cohort of students who would otherwise be unable to enter higher education.
"Given the pathway options for degree completion that TAFE Higher Education providers offer, the provision of CSPs to TAFE HEPs represents a cost-effective method of upskilling students," Dr Allitt said."
"The ability for TAFE Higher Education providers to acquire CSPs funding is fundamental to the future workforce being able to provide the skills and expertise required for continued economic growth", he said.