Career change with promising aged care role – Holmesglen Institute
A mature-aged student, Kumudu showed passion, initiative and ambition as she used vocational training to navigate a career change.
"When I started studying at Holmesglen I was new to Australia and the aged care industry. At the same time, I was a mature-age student who worked in a completely different profession in Sri Lanka for more than 25 years," she said.
Kumudu says the support of her teachers was significant in achieving her study and career goals and making the transition into a new career.
"I'm happy to say I was easily able to bridge the gap between my previous education and new studies because of my teachers and the method of teaching at Holmesglen."
Kumudu says the Holmesglen simulation labs, plus the practical assessments, gave her an insight into the day-to-day roles and responsibilities of an aged care worker – helping her move into a professional workplace.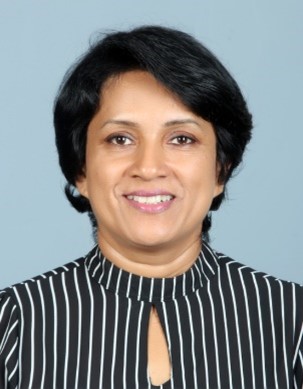 "Holmesglen provided us training on how to put a sling on a resident, use a slide sheet to move a resident safely and how to correctly use a standing and lifting machine.
"The teachers always gave me guidance on how to perform our duties to become a professional aged care worker."
Supported by Holmesglen's practical placement officer, Kumudu benefitted from a 120-hour practical placement opportunity during her course. She worked alongside a personal care assistant and helped aged care residents during various daily roles in dementia and palliative care, including administering medication, checking blood pressure and temperature, and body oxygen levels.
"I am very happy to say that immediately after completing my placement I was able to secure employment at Regis Aged Care in Malvern East, in the position of Assistant in Nursing (AIN)/Personal Care Attendant (PCA) Advanced.