A global career in mechatronics – Chisholm Institute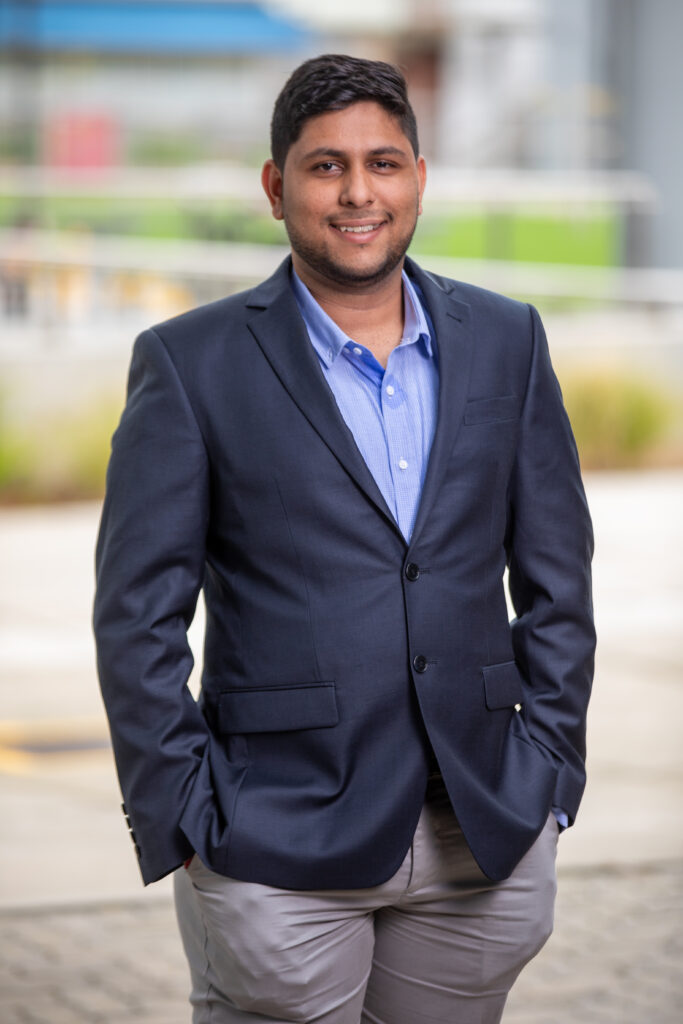 12 April 2021
Prashneel came to Australia from Fiji in 2017 to undertake a Certificate III in Engineering – Fabrication Trade at Chisholm. A high-achieving student, he was offered scholarships in his home country and in Shanghai, but he was keen to undertake a practical, skill-based course in an area that wasn't available locally.
"I wanted to choose a field that was different, and I've been fascinated by technology since I was a kid," said Prashneel. "Mechatronics combines mechanical and electrical engineering and I knew I'd find it easier to design systems with knowledge of both."
During his initial studies Prashneel found part-time work – first as a trade assistant and then, as his skills grew, as a boilermaker, welder and food machine operator. He found he'd chosen a career path where skilled tradespeople are in demand. He continued studying for a Certificate IV and is now undertaking a Bachelor of Engineering Technology (Mechatronics) at Chisholm, with one semester to go.
"I've definitely chosen the right career. It's so interesting. Every day there are new challenges. I look forward to work every day," he said. "Seeing the final result of one of my designs is a great feeling.
"Having a TAFE qualification and trade skills before I started my degree made a big difference. I could think like an engineer and approach workplace problems the right way."
In both Fiji and Australia, Prashneel has worked to benefit his community. As a teenager in Fiji he was involved in the Duke of Edinburgh Awards, the cadets and won national awards for a short film he produced. In Melbourne he is a member of the Rotaract club of Casey Cardinia.
"Rotaract is great because it gives me the opportunity to mix with other young people and contribute to communities here and overseas through fundraising," he said. "I'm developing my leadership and project management skills. I've also made lots of friends and had a great time. It's an excellent way to get involved in a new community."
Things weren't always easy for Prashneel. When he arrived in Australia he hadn't travelled a great deal and felt isolated living away from home for the first time. He had to make a big effort to get involved in Chisholm and community activities and soon found his feet.
Studying overseas can be isolating. But through part-time work and volunteering, Prashneel gained valuable skills and made lifelong friends.
"It was a bit frightening for me at first," he said. "But Australia is a very friendly country. Studying at Chisholm has helped me improve my confidence and I've changed a lot. From being an introvert, I think people would now describe me as an extrovert. Through study and work, I've made a lot of friends. I really enjoy my life."
With high academic results, Prashneel was also awarded two scholarships by Chisholm. That helped him financially and enabled him to concentrate on work, study and other activities without financial pressure.
So what's next for Prashneel?
"When I finish my degree, I want to get some more work experience in Australia and then do a Master of Engineering. My goal is to become highly qualified and experienced, then go back to Fiji to start my own mechatronics business. I'll be able to tell our young people about the benefits of studying overseas and let them know that they can follow their dreams too."