Welcome to TAFE Directors Australia
TAFE Directors Australia (TDA) is the peak national body incorporated to represent Australia's
national network of publicly owned Technical and Further Education (TAFE) institutes and university TAFE divisions
and the Australia-Pacific Training Coalition (APTC).
TAFE Directors Australia acknowledges and pays its respects to Aboriginal and Torres Strait Islander peoples as the traditional custodians of the land, rivers and sea. We acknowledge and pay our respects to the elders, past, present, and emerging, of all nations.
Our vision is for TAFE to be recognised as the pre-eminent provider of tertiary education in Australia and as a global standard in vocational education and training.
The priority for TAFE Directors Australia is to continue to demonstrate the power of the TAFE model. Not only in terms of its service across all communities in Australia but also its strong industry focus to bring contemporary skills and vocational education to all students so they can power the workforce and economic recovery.
TAFE Directors Australia will continue to support TAFEs in the post coronavirus environment and work with the Australian Government on finding the best ways to address the unprecedented challenges that face our society. TAFEs are well placed to respond and adapt to the effects of rapid technological change, digitalisation, climate change, demographic trends, and new forms of work. The 2020 COVID year showed us how resilient and innovative TAFEs could be in reshaping their work and driving change.
We also look forward to continuing to work with our partners in Australia and overseas on improving the vocational education sector.
Keep up to date with TAFE Directors Australia's latest news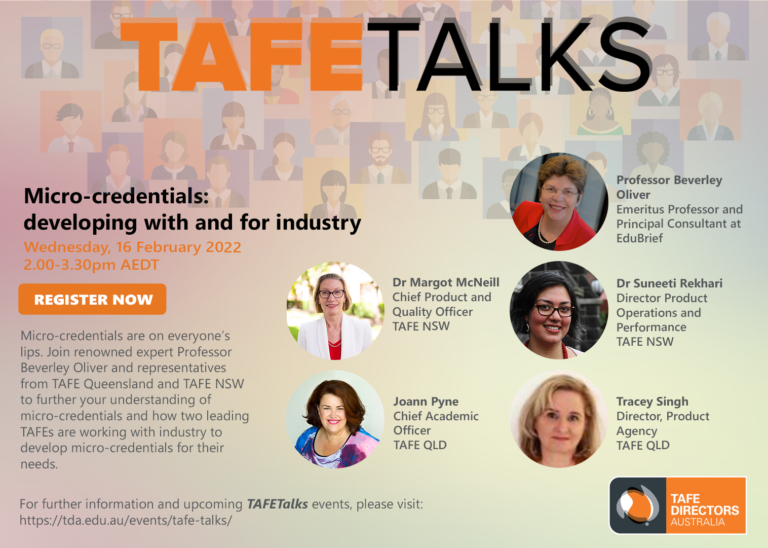 Micro-credentials are on everyone's lips. Join renowned expert Beverley Oliver and representatives from TAFE Queensland and TAFE NSW to further your understanding of micro-credentials and how two leading TAFEs are working with industry to develop micro-credentials for their needs.
Read More »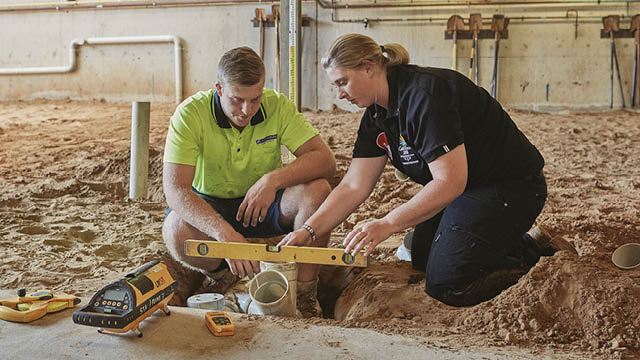 Apprenticeships play a very important role in Australia's system of skills development, having had a long history of successfully combining paid on-the-job training in tandem
Read More »